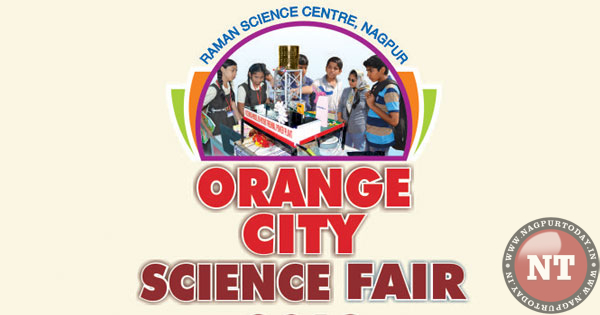 Raman Science Centre in collaboration with Aeronautical Society of India has organized an ORANGE CITY SCIENCE FAIR from 19th to 21st December, 2018 for the students & teachers. 86 Students from 45 schools are participating in the fair with their Working science models/kits. 12 Teachers also are participating with their teaching aids in Teaching Aid Demonstration Contest.
The Orange city Science fair will be inaugurated by Air Vice Marshal Shrirang Chaoji, VSM, Dy. SMSO, HQ, Maintenance Command, Indian Air Force, Vayusena Nagar, Nagpur at 11.00 am on 19th December 2018.
Apart from this various other programmes like Meet The Aviation Expert, Written Science Quiz, Open House Quest, Poster Making Contest, Science Demonstration Lectures will also be organized.
Meet the Aviation Experts will be organized on 19th December at 11.00 am in which a panel of Aviation Experts will available to satisfy the student queries. Written Science Quiz will be conducted at 3.-00 pm for two groups i.e. Middle School & High School. The topic of the quiz is General Science & Journey of Aviation respectively.
Science Demonstration Lecture on Fun Science will be organized on 20st December at 3.00 pm The Lecture will be delivered by Science communicator from Raman Science Centre.
Open House Quest will be organized on 21st December at 3.30 pm in the auditorium of the centre. Experiments will be demonstrated to the students based on which they will be asked questions. Successful students will be awarded on the spot.
68 Students have prepared posters on Aviation – Ancient to Modern. The selected posters are exhibited during the science fair. The winners in each contest will be awarded in Valedictory function at 4.30 pm on 21st December, 2018. Air Vice Marshal Suryakant Chafekar, AVSM, Shaurya Chakra (Retd.) will be the chief guest of the valedictory function.
This Orange City Science Fair will be open for other students & general public to visit from 19th December to 21st December,2018 from 11.00am to 5.00 pm. Shri. N. Ramdas Iyer, Project Co-ordinator, Raman Science Centre has urged the Students, Teachers to participate and visit in large number.