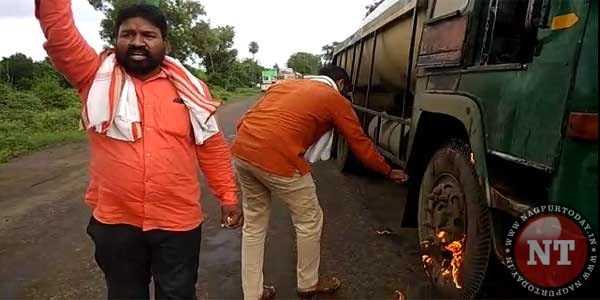 Nagpur: The State Assembly witnessed huge uproar over the agitation launched by milk-suppliers and the House was adjourned twice on the issue on Monday. The Opposition MLAs staged demonstrations on the stairs of the Vidhan Bhavan to support the farmers' agitation.
On the call given by Member of Parliament Raju Shetty, the Shetkari Sanghtan has launched 'No Milk Agitation' in Maharashtra from Monday. The agitating farmers and milk-suppliers from Maharashtra are demanding Rs 5 per litre hike on milk prices.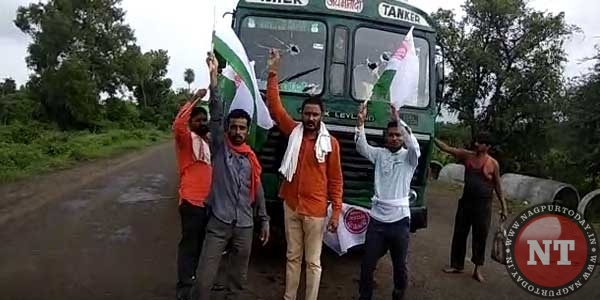 Shiv Sena MLAs joined the Opposition parties and supported the demand of the agitators. Shiv Sena MLA Sunil Prabhu said that their party supported the agitating farmers' demand of Rs 5 per litre hike on milk prices.
NCP State president Jayant Patil also supported the demand and termed the BJP-led government in Maharashtra as 'anti-farmers'.
Talking to reporters, NCP leader Ajit Pawar said that the State government couldn't neglect the milk sector, which provided alternative income source to farmers during floods and droughts. He alleged that the BJP government was failing on all front when it came to provide relief to farmers.