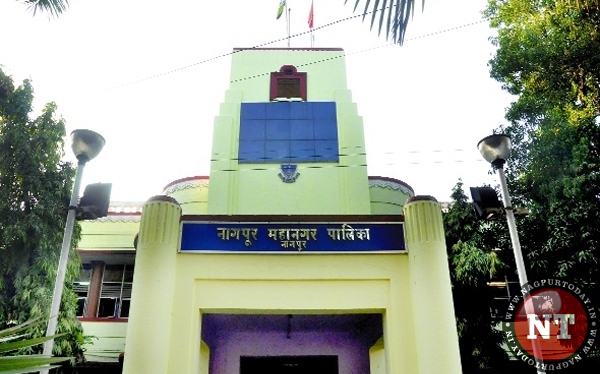 Nagpur: A marathon discussion lasting eight hours was held on the Nagpur Municipal Corporation's 2018-19 budget at the Town Hall on Thursday. The Opposition ripped the budget apart and termed the exercise as 'super flop' whereas the ruling party called the budget 'very effective'. The 'all inclusive' budget was approved without the amendments suggested by the ruling as well as opposition members.
The discussion was originally scheduled to start at 11 am but the 'late latif' Corporators forced it to start one hour late. The Municipal Commissioner Virendra Singh and Additional Commissioner Ravindra Kumbhare had reached the Town Hall half an hour before the start of the session. On the other hand, former Mayor Pravin Datke, Corporators Kishore Kumeria, Bunty Shelke, Duneshwar Pethe, Satish Holay, Sunil Agrawal, Munna Pokulwar were found 'missing' at the important discussion.
It may be recalled, the Standing Committee Chairman Virendra Kukreja had presented Nagpur Municipal Corporation's budget of Rs 2,946 crore for 2018-19 fiscal, with the stated aim of developing a clean and green city. Kukreja had managed to show surplus of Rs 145 crore from last fiscal. This figure was a notional Rs 10.64 lakh in the civic chief's Rs 2,048.53 crore budget presented two months ago. However, continuing the tradition, he estimated the revenue at a very high Rs 2,801.01 crore, even though it was Rs 1,747.55 crore in the last fiscal. In perspective, NMC has taken last nine years to grow its revenue by Rs 1,000 crore, while the budget envisages doing this in one year. Also, Kukreja has not imposed any new tax, or hiked property tax, water tariff, building plan sanction or other charges to get more revenue.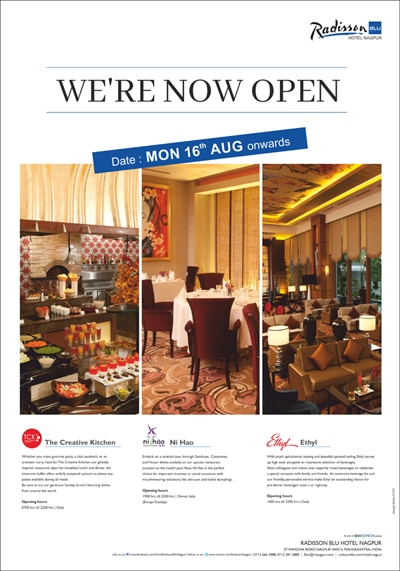 Starting the discussion, the Ruling party Leader Sandeep Joshi termed the 2018-19 budget of NMC 'very effective' and development oriented. The budget targets have never been met. Supporting the standing committee for setting 'high' targets, he said if this is not done the civic administration will never work. The budget has stressed upon collection of more and more revenue. The Municipal Commissioner has also assured to throw all might for meeting the target. The budget is specifically based on grants and taxes. The current Chairman of Standing Committee and his predecessors tried hard to in their own ways for fruitful budgets. All the difficulties regarding Orange City Street have been removed. After tomorrow's (Friday's) 'transaction advisory's meeting, tenders would be floated before December end. Revenue will start coming from this project as well, Joshi said.
He further said, use of gowri and agro-based briquettes will be stressed at crematoriums so that wood is saved. Work orders for 'Budhwari Bazaars' at Mahal and Sakkardara would be issued soon. Around 175 people have approached the Town Planning Department for compounding. It will benefit the civic body immensely.
As far as Opposition members are concerned, the former Opposition Leader Sanjay Mahakalkar, Praful Gudadhe Patil and Tanaji Vanve were allotted maximum funds. When Congress was in the power, Opposition parties were left in the lurch. Currently, every Corporator is being provided Rs 68 lakh every year which means Rs 272 lakh for per Prabhag. Moreover, funds are provided from quota of Mayor, Deputy Mayor and Standing Committee Chairman. This budget is 'all inclusive' without increasing taxes, Joshi said.
Joshi further said that the Panjabrao Krushi Vidyapeeth (PKV) has assured to provide 9 acre land out of PKV's 18 acre land opposite Hitavada Press to NMC for parking lot. At this land, 800 four-wheelers, 1800 two-wheelers, fire tenders, ambulance could be parked. For traffic at the parking lot, a 'DP Road' will be built between Ramdaspeth Gurudwara and Hitavada.
In his speech, senior Congress Corporator Praful Gudadher Patil slammed the BJP stalwart, Union Minister and Nagpur MP for claiming to start boating in Nag River. There is no sight of any boat till to date.
"The NMC Administration and Mayor had on July 7, 2017, written a letter to State Government for releasing pending GST grant of Rs 1073. The amount has not been received till to date. Instead of focusing on this fact, the citizens are being misled. A provision of Rs 9 crore has been made for welfare of divyangs instead of Rs 147 crore. Moreover, Rs 5 crore reserved in the last year's budget have not been spent till to date. The NMC used to organise cultural and sports festivals every year. But now a new trend has cropped up. Now these events are being organised in the name of BJP Member of Parliament at the expense of NMC. The ruling party is playing with the lives of unemployed youths. 92 women were appointed in NMC's libraries with only Rs 3000 monthly honorarium. Thousands of vacancies are lying vacant in the civic body. But the ruling party is according priority for development of pilgrimage centres. Green buses are being run despite no demand and losses in lakhs per month. The Nirmal City scheme has remained on papers only. The ruling party and administration arming fourth class sanitation workers with GPS watches for monitoring their work. Instead, the GPS should have been attached to vehicles of bigwig babus for saving fuel and other expenses. The budget is not at all of businessman Kukreja. The budget is for rich and influential. Had it been Kukreja's budget, it would have been a different budget," the Congress Corporator said.
Another Congress Corporator Manoj Sangole blamed the ruling party office-bearer for obstructing anti-encroachment drives. The hotmix department is riddled with scams. The main roads are witnessing heavy vehicles running without action. Roads are being damaged. Toll tax should be recovered from these heavy vehicles.
Senior BJP Corporator Sanjay bangale termed the budget revolutionary. The grants of State and Central Government were used judiciously in the past four years. Nagpur city has benefitted with the cooperation and coordination between Chief Minister and Union Minister. Nagpur is witnessing historic development.
Another BJP member Chetana Tank congratulated Kukreja for the 'all inclusive' budget specifically for focusing on welfare of children, women, youths and for environment protection.
Congress member Darshani Dhavad called the budget misleading. Allotment of funds is for namesake.
Sandeep Sahare of Congress termed the budget as cheating with backward class people of North Nagpur. False information has been provided regarding Nag River cleaning, Green buses, Itarsi bridge construction, mall, e-library, sports grounds, etc. The budget of Kukreja is "super flop."
Shiv Sena's Mangala Gawre called the budget as not fulfilling expectations of citizens. Provisions were being made in the name of Shiv Sena supremo since pars few years but ironically no scheme was implemented.
BSP Corporator Jitendra Ghodeswar said the cash-strapped NMC has not cleared contractors' bills of last fiscal hitting development works hard. "As for the projects announced in the budget for 2018-19, even loan and government grants would not suffice to complete them. Neither the ruling party has shown any effort in improving revenue collection nor have they allowed the administration to tap new ways of revenue generation.
Congress Corporator Harish Gwalvanshi termed the budget as "Jumlebaaz."
Others who participated in the budget discussion include Vandana Chandekar, Nishant Gandhi, Pragati Patil, Kamalesh Chaudhari, Nitin Sathavane, Purshottam Hazare, Sanjay Mahakalkar, Ujwala Bankar, Divya Ghurde, Julfekar Bhutto, Dayashankar Tiwari and others.