This reform is expected to bring efficiency into the coal sector by moving from an era of monopoly to competition- Padmesh Gupta
Nagpur: In an ambitious reform, the Government ended the monopoly of Public Sector Undertakings and opened the commercial coal mines to private sector and foreign companies. Since nationalisation of the coal in 1973, the PSUs Coal India had the monopoly over commercial mining/sales. Opening up commercial coal mining for the private sector, the Cabinet Committee on Economic Affairs on had recently approved the methodology for auction of coal mines/blocks for sale of the commodity.
The government described the move as the most ambitious reform of the sector since its nationalisation in 1973. Coal accounts for around 70% of the country's power generation, and the move for energy security through assured coal supply is expected to garner attention from major companies. Currently, 94% of the mining is being executed by public sector undertakings such as Coal India Limited and Singareni Collieries. Further, around one-fifth of India's requirement is being met through Imports, costing around Rs 1 lakh crore.
"Till now, only power and aluminium producers could bid for coal mining. Now on, private firms can bid without end-use curbs. This step is being lauded by various industry bodies in India as the move is expected to bring in competition in a sector which is being driven currently under a monopoly also, where there are vexatious issues of coal quality wherein Power companies which consume 80% of the production have been complaining of stones and boulders in coal consignments for long" said Padmesh Gupta,Chairman & Managing Director of Gupta Corporation to Nagpur Today.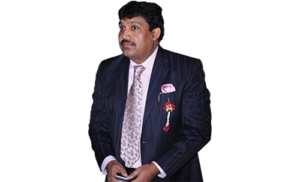 Gupta further added that this long-awaited step taken by the government is expected to increase productivity by use of state of the art technology and services and increase competition.
The competition is also expected to bring in per GCV based pricing mechanism as practised internationally, instead of the traditional grade based system. This would also lead to substitution of imported-non coking coal with domestic production thereby saving India's foreign exchange reserves.
"This reform is expected to bring efficiency into the coal sector by moving from an era of monopoly to competition. It will increase competitiveness and allow the use of best possible technology into the sector," Gupta said.
Public sector undertaking Coal India was so far the lone commercial miner in the country for over four decades. The company accounts for 84% of India's coal output.
Unlike in the past where most mines allotted to private firms were unviable. The success in the move greatly depends on the quality of the blocks being offered and the geological information made available to bidders.
Further, it is very important that government clears all the hurdles as faced by both PSUs and private firms such as delays in approvals, land acquisition, and rehabilitation of project-affected people. Today, it takes at least 5 years for a coal mining project to start commercial operations. Unless there is single-window clearance for statutory approvals, streamlining of land acquisition processes, and improvement in rail connectivity, commercial miners would run into the same challenges that have beset public sector and captive miners.
Sorting these requires the political and regulatory drive. Without that, the coal supply curve is unlikely to turn for the better anytime soon. That means pricing would continue to be determined by Coal India and Singareni Collieries till the share of commercial miners in the output increases and supplies improve.