Open State-level Abacus Competition gets great response

950 students from Mumbai, Wardha, Amravati, Jalna, Jalgaon, Shegaon, Warud, Gondia, Durg and several schools from Nagpur participated in the competition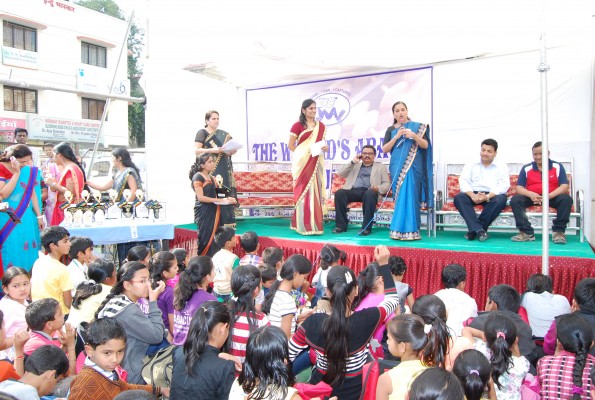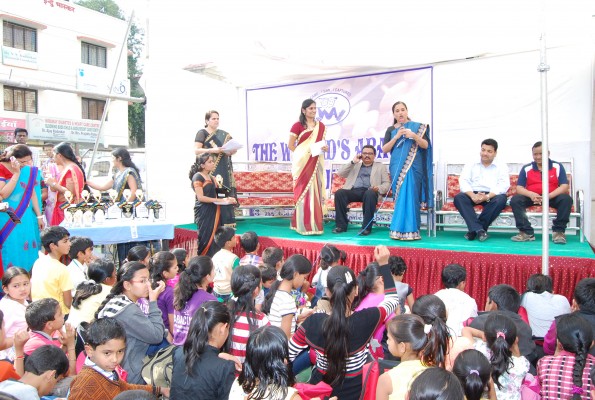 Nagpur Today: The Wizkid's Abacus & Brain Gym, a reputed institute imparting training of ABACUS & Vedic Maths since last 7 years had organised an Open State Level Abacus Competition on December 22, 2013 at Dinanath High School, Dhantoli, Nagpur. About 950 students from Mumbai, Wardha, Amravati, Jalna, Jalgaon, Shegaon, Warud, Gondia, Durg and several schools from Nagpur have participated for competition.
The prizes were given by Aabha Meghe from Meghe Group,  Manoj Jindal from Coca Cola, Manoj Tayde, Anantraoji Saraf and Purushottamji Gandhi.
The chief guest Aabha Meghe has thrown light on importance of time management, hard work, dedication and use of the tools like abacus in studies. She also shared her thoughts on the event organised successfully. The overall winner trophies distributed for every level and some runner-up trophies and consolation prizes were also given. A child of 4 1/2  year from Wardha had shown the miracles by doing sums on abacus .
The overall winners were Level I– Aniket Warjurkar, Divya Talale, Rashi Somani. Level II– Dhanshree Jambhulkar, Sanket Banai, Adwait Dubey, Level III– Ritikesh Umredkar, Taha Fidvi, Manoj Khobragade, Level IV-Nikhil Maske, Pranjali Mishra, Jahanvi Jain.
Around 800 parents were witnessing the whole event. A demo lecture was delivered by Manoj Tayde for the parents and students on Multiple Intelligence. Every participant got a participating certificate and a boosting gift with a refreshing cold drink.
Saroj Somani and Bhawna Maroo compared the whole programme and the Director Shruti Gandhi delivered the vote of thanks.
The competition was a great success and first time in Nagpur in such a big way OPEN ABACUS Competition was held and the organization was praised by one and all.