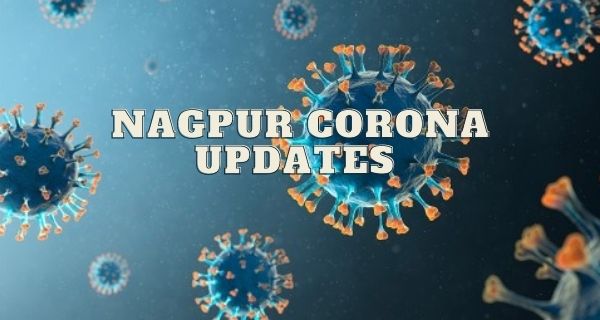 Nagpur: The Covid-19 situation in Vidarbha is well under-control. On Tuesday, only Nagpur (224) and Amravati (117) reported more than 50 new cases. Bhandara (8), Gondia (8), Chandrapur (5), and Gadchiroli (4) reported new cases in single digits while Yavatmal (44), Buldhana (44), Akola (28), Wardha (22), and Washim (15) reported less than 50 cases.
Total 520 new cases were reported while 652 patients recovered. Now, the number of Covid cases in the region has reached 2,74,228 with 2,61,301 of them recovered. This indicates that recovery rate is nearing 95.3% which is equal to state and less than national average of 97%.
The worrisome figures are coming from Amravati since the last five-six days. Cases are constantly above 100 and daily deaths are reported since three days. On Tuesday, 118 new cases and 2 deaths were reported in Amravati. Total 13 deaths were reported across the region.
These include Nagpur (6), Wardha (2), Amravati (2), Gondia (1), Akola (1), Buldhana (1). Nagpur's six deaths include 1 from Nagpur city, 2 from rural and 3 from other state/division patients. Vidarbha's death toll has reached 6,989. Case fatality rate is 2.54% which is higher than state and national averages.
Amravati: A spike of 118 cases took the district's caseload to 22,097. Two Covid deaths took the toll to 420. Total 120 recoveries took the count of to 21,337, leaving 340 active cases under treatment.
Yavatmal: The district administration received 338 test reports on Tuesday of which 44 were found positive.
Currently, there are 479 active positive patients across the district. Of 14,510 positive patients, 13,604 including 59 of Tuesday have recovered. The death toll is 430 in the district.
Chandrapur: No death and no recovery was reported while just 5 patients tested positive. The Covid total has now climbed to 23,085, while recoveries and toll remained stable at 22,567 and 392 respectively.
Wardha: The district saw two deaths, 22 fresh cases and 17 recoveries, taking the toll to 308. The caseload is 10,121 and recoveries are 9,471. Active positive patients under treatment are 342.
Akola: The district received more than 300 test reports in the last 24 hours of which 28 tested positive. The number of cases has reached 11,661. With 14 patients getting discharged, total 10,614 of them have been recovered. A 72-year-old woman from Murtizapur died during treatment which took the death toll to 337. Now 710 patients are under treatment in the district.
Buldhana: A 90-year-old woman from Motala died during treatment. This took the death toll to 170. The district conducted 423 tests in the last 24 hours of which 44 tested positive. With 71 patients recovering in a day, total recovery count is now 13,554. The district has 332 patients under treatment.
Washim: The district reported 15 new cases, 12 recoveries and no death. This took the number of cases to 7,169, recoveries to 6,871. Gondia: The district continued reporting less than 10 cases for the third day. Total 8 new cases were reported while 9 patients recovered. A death of a patient was also reported.
Gondia now has 14,203 cases, including 13,895 recoveries and 182 deaths. Total 126 patients are under treatment.
Bhandara: The district reported 8 new cases and 23 recoveries. This took the caseload to 13,240 and recoveries to 12,779. No death was reported. Now, 139 patients are under treatment.
Gadchiroli: The district reported 4 new cases, 3 recoveries and no death.
Gadchiroli now has 9,370 cases, 9,210 recoveries, 105 deaths and 55 patients under treatment.