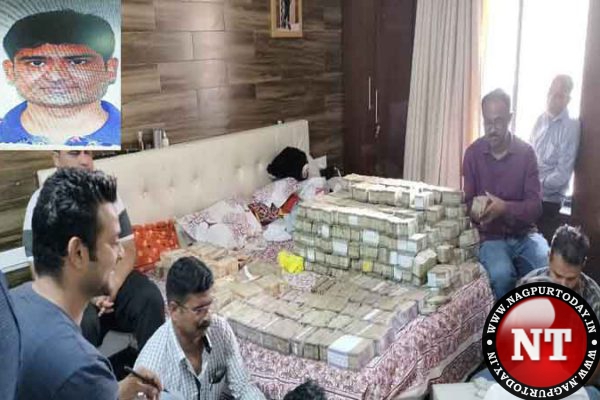 Nagpur: In a major breakthrough, Ananth, famously known as Sontu Navratan Jain, the mastermind behind an extensive international online gaming fraud operation, has finally emerged from hiding in Dubai and faced questioning by the police. However, in a marathon nine-hour interrogation session, Sontu Jain skillfully evaded investigators' inquiries regarding his illicit gaming network.
This significant development unfolded after Justice M W Chandwani of the Bombay High Court granted Sontu Jain interim anticipatory bail, with the strict condition that he must report to the relevant police stations every alternate day, starting Friday. On the appointed day, Sontu Jain made his appearance at the Crime Branch at 10:45 am, where he was met with an intense barrage of 56 questions from police officials, led by DCP Detection Mummaka Sudarshan.
Throughout the grueling interrogation, Sontu Jain displayed an astonishing composure, even attempting to shift the focus away from himself. "Sontu appeared very relaxed and tried to divert each and every question," noted one official.
Particularly noteworthy was Sontu Jain's refusal to provide details about the accomplices involved in his multi-crore international gaming fraud operation. He expertly avoided disclosing any information regarding this crucial aspect of the investigation.
Police officials revealed that Sontu Jain had amassed a substantial fortune by defrauding numerous individuals through his online gaming scam. The investigation into this online gaming fraud case was initiated when a businessman from Nagpur approached the police, claiming to have been swindled out of Rs 58 crore by Sontu's gaming platform. The victim alleged that the results were manipulated, resulting in substantial financial losses.
Curiously, the businessman chose to withhold information about local contacts involved in the operation, including a bookie in Ramdaspeth, hawala traders in Itwari and Gondia, and even the developers responsible for the gaming software at the core of Sontu's illegal enterprise.
The saga of Sontu Jain and his criminal network began when the police raided his residence in Gondia on July 22, seizing a staggering Rs 17 crore in cash, 14 kg of gold, and 294 kg of silver, with a combined value of Rs 27 crore. Subsequently, on August 2, authorities uncovered an additional Rs 85 lakh in cash and gold valued at over Rs 4.50 crore in the bank lockers belonging to Sontu and his family members.
As the investigation unfolds, authorities are determined to unravel the full extent of Sontu Jain's online gaming fraud empire and bring those responsible to justice. The enigmatic fraudster's evasion of critical questions during his recent police appearance only adds intrigue to this ongoing high-stakes investigation.