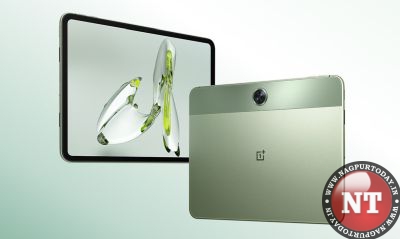 OnePlus on Monday unveiled its tablet OnePlus Pad Go, which will be launched in India on October 6.
Earlier this year, OnePlus forayed into the tablet segment in India, with the OnePlus Pad.
The Pad Go aims to bring the OnePlus ecosystem to a larger userbase without having to compromise with the overall user experience or design. It packs in the same stunning and ergonomic design as the OnePlus Pad.
This includes the curved-edge design, the distinctive green tone, and the centred-camera layout, chosen for its ability to precisely capture the user's perspective, a press release stated.