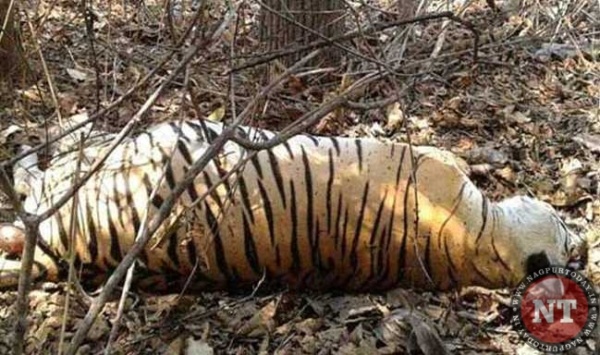 Nagpur: One more tigress was found dead in Umrer Paoni-Karhandla (UPK) Wildlife Sanctuary on Monday morning. On Sunday, carcass of a male tiger was found in the same sanctuary.
Following the finding of male tiger's carcass, a team of Forest Department was on patrol on Monday and they spotted the carcass of a tigress at the same spot. The tigress has been identified as T-4 and the age of the tigress is between 6-7 years. Near the spot, a wild boar was also found dead.
Forest officials suspect that both tigers died due to eating of poison-laced meat of wild boar. The wild boar could have been poisoned to deter it from entering nearby farms. A committee was formed to investigate deaths of two tigers. Apparently, there were no injury marks on the body to indicate any territorial fight or any other injury.
No body part was found missing. The surrounding area of the sanctuary has been known for unnatural deaths in the past too. Considering this history, the forest department will be looking into all aspects of the case.