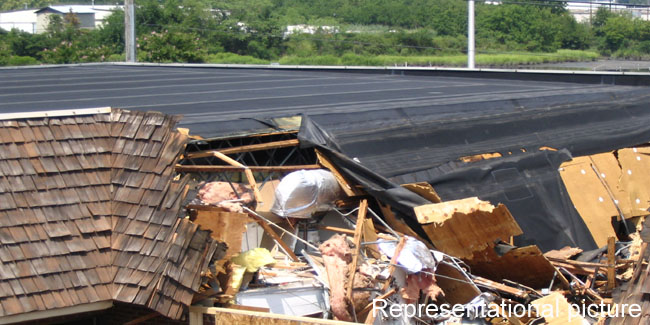 Nagpur News: A 30-year-old labourer was killed while other was seriously injured in a roof collapse of a godown in Vijay Nagar at Kalamna on Saturday afternoon.
Rajesh Baghele, a resident Barseoni leaves behind two sons. Jitlal Dahade, 24, is undergoing treatment at Indira Gandhi Government Medical College and Hospital (IGGMCH).
Police said that it was the first day of job of labourers to demolish the godown. Five labourers including three men and two women were assigned for demolition of bathroom and a room of a godown.
One of the labourer, Ganesh Lilhare, also an eyewitness informed that they had almost completed the work and were about to leave when the incident took place. He told that they had demolished the pillars first and had kept some support for the roof before leaving. However, the support came down and the roof collapse. Baghele who was inside the room got compressed below the debris, causing his death on the spot. Dahade was just walking out of the room when the roof collapsed. He suffered head injuries.
Kalamna police has registered the case. Police said that they still have no information about the godown's owner and also the contractor who had assigned the labourers.