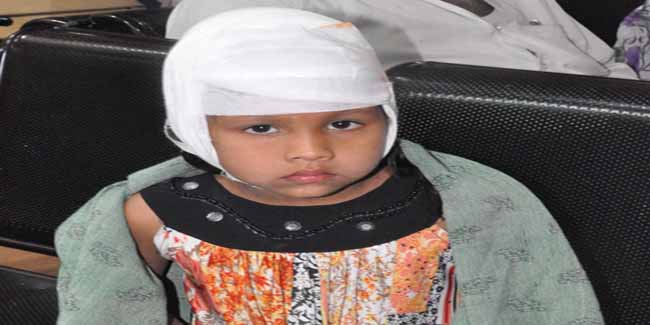 Nagpur News.
Heavy downpour packed with powerful winds on Sunday wreaked havoc in various parts of Nagpur. Atleast 6 people were injured and one person was killed in various incidents across city. Routine life was thrown completely out of gear as cyclonic winds and heavy spell of hailstorm blew down many roadside trees with all its might. Though the rains lasted for few hours, it ended up in a trail of damaged vehicles, uprooted trees and flooded streets in city.
An under construction wall of a house collapsed in Itwari, seriously injuring four members of a family. Devyani and Kajol, aged 6 to 8 years, were among those injured. Of the affected family members Kajol, her mother Renuka and grandmother Anusuya have been admitted to ICU at Rahate Surgicals hospital on CA road here. Devyani received minor injuries in the incident and reportedly out of danger.
Reports from Zaripatka said a man Ram Singh was killed on the spot after the roof of his house collapsed after the strong winds. Three more people were injured in the incident.
Meanwhile many houses were piled up with hail stones that made for unpleasant change for many households. Till afternoon, the weather was bit humid and sunny in the city. Post afternoon, the clouds suddenly hovered over city and resulted into heavy downpour and strong winds