On backdrop of the presidential election Amit Shah makes a 'Courtesy visit' to Nagpur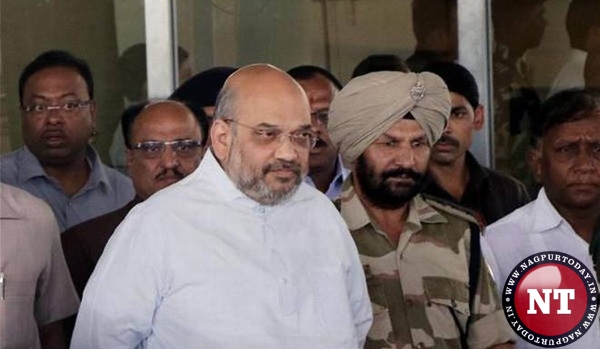 Nagpur: BJP president Amit Shah made a surprise visit to Nagpur, and called on the leadership of the Rashtriya Swayamsevak Sangh at its headquarters on Monday.
The meeting comes in the backdrop of the presidential election to be held in July. The ruling National Democratic Alliance is yet to announce its candidate.
The visit raised many eyebrows as it came hardly a couple of days after Union Minister Nitin Gadkari's birthday celebrations in the city for which Mr. Shah was invited but he did not attend.
Mr. Shah met party election coordinators and office-bearers at Ravi Bhavan here before heading to the RSS headquarters.
'Courtesy visit'
According to BJP media wing head, Chandan Goswami, the BJP president paid a "courtesy visit" to RSS chief Mohan Bhagwat and general secretary Bhaiyyaji Joshi. Mr. Shah and Mr. Bhagwat had flown to Nagpur on the same flight in the morning.
Mr. Shah did not speak to the media, but Nagpur city BJP president Sudhakar Kohale said the BJP president spoke to the office-bearers, MPs, MLAs and organisational secretaries from the Nagpur area, and asked them about the party's "booth expansion project". "He asked us about our preparations regarding this project. He also inquired about Ajivan Sahyog Nidhi," Mr. Kohale said.