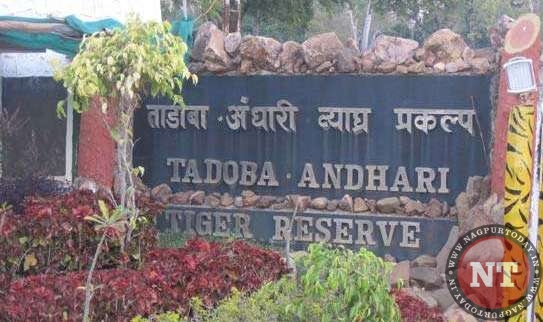 Nagpur: In another move to boost revenue, the Tadoba-Andhari Tiger Reserve (TATR) has hiked offline entry fee in the buffer zone by Rs400. The new fare hike came into effect from January 10 without taking statutory local advisory committee (LAC) into confidence.
Now, a group of tourists will have to shell out Rs1,000 for entry into buffer zone. Earlier, the fee was Rs600. "There is no change in online fee which will continue to cost Rs600. The decision was taken by a committee headed by field director," said G Guruprasad, deputy director (buffer), TATR.
"This has been done to desist rush of tourists in buffer who made a beeline after not getting berths in the core area," he added. "If these tourists make online bookings, tourism will be better managed and streamlined," he said. The vehicle carrying capacity of seven gates — Agarzari, Adegaon-Dewada, Kolara, Junona, Madnapur, Alizanjha, Navegaon to buffer zone through three ranges — Mohurli, Khadsangi and Palasgaon is 120.
The fresh decision has left the LAC members fuming. They said, "The LAC has statutory mandate on all affairs related to tourism whether it is increasing new routes, carrying capacity, or fare hike," said Yogesh Dudhpachare and Prakash Kamde. "It is over a year the new LAC was constituted but it has not met even once.
During the period, many decisions which has hampered tourists interest have been taken," they said. MoEFCC's Regional Environment Committee (REC) member Suresh Chopne said, "Is the TATR management serving tourists interest or protecting commercial interests? Earlier, they hiked Gypsy rates when fuel prices were high but now when fuel prices have come down, the safari rates should also be reduced."
"Now, the offline buffer rates equal online core area fee if done within 60 days. This is monopoly and now middle-class tourists who used to prefer buffer over core for being costly will have to pay through the nose," said wildlife lover Nikhil Tambekar, Chandrapur.