Nagpur Today.
Gratitude felt from the bottom of one's heart is best expressed when one puts action into words to thank the people who stood by them in most difficult of times.
In a time, when people often forget the benefactors, enjoy all the benefits and comforts and when time comes to repay, the gratitude isn't reverted.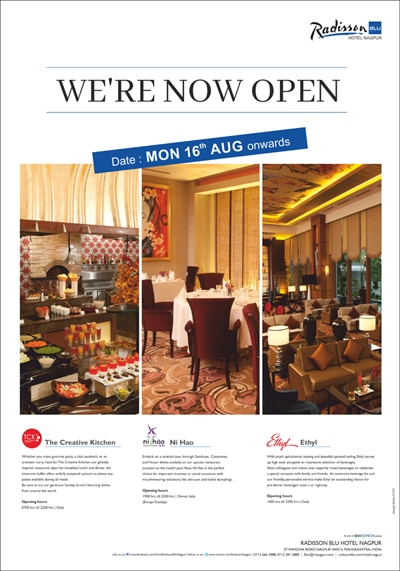 However, Prerna Gupta made it a point to express their gratitude, thanks to all those who supported, loved and showed genuine care and concern for her lil sister Rinky Gupta by throwing a party at Sun & Sand. She felicitated them, acknowledged their role in her baby sister coming in Merit list in SSC examinations.
No doubt they say Sisters are made by God to protect, care and love their lil sisters. All guests were welcomed with a sweet gesture of giving red rose. The songs and music by singer Shishir Tiwar, enlightened the aura as and when guests entered! Trisha Gupta welcomed and thanked all guest through her speech.
Rinky's mentor Gour sir appreciated her success by quoting that he considers Rinky as an extremely intelligent and hardworking student. Moreover, he emphasized on the role of her family in her success, which he apparently respects.
However, the display of Prerna's unique collection as a fashion designer through an impressive presentation and slides, got lauded by the guests.
Lastly the subtle party ended with fine dinner and cake cutting.
PICS BY : Vinay Thorat