Nagpur: A hoarding put up adjacent to Air India Office opposite WCL Guest House in Civil Lines is turning out to be a 'hot topic' of discussion among passersby as well as corridors of Nagpur Municipal Corporation. The debate is generally based on two points: One, whether the said hoarding is legal or illegal, and two, the hoarding is single or two-in-one.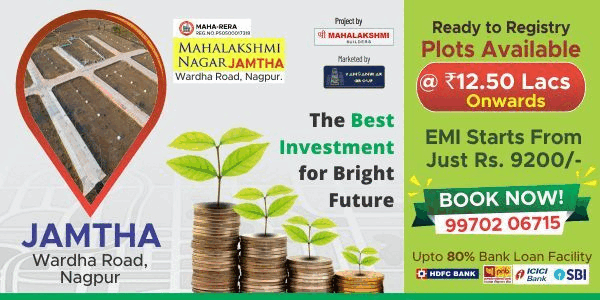 The Advertisement Department of NMC, a decade ago, had come up with a policy on hoardings with the limits of city. In the past, the Department had issued circulars that those who erect illegal hoardings have to be fined as much as the fee prescribed for a legal billboard, and the hoarding should also be pulled down.
Recently, 'two' hoardings were put up adjacent to Air India Office in Civil Lines. The advertisements being shown in the 'two' hoardings is actually one. However, a look from a distance reveals the advertisement in two parts. One part houses an image and the other a message. Vehicle owners who stop at the traffic signal at the nearby square look at the hoarding rather curiously and ponder over one or two aspects. Whether the advertisement is only one or 2-in-1? And also, whether the ad is put up on one hoarding or two separate hoardings?
An alert citizen drew the attention of Nagpur Today towards this "curious" aspect. Subsequent talk with concerned official in NMC Headquarters revealed that due to standard size of the hoarding, the advertisement is being 'clubbed.' The permission relating to entire advertisement matter was issued by the Dharampeth Zone of the NMC. The Ward Officer of the Zone has been directed to probe the anomalies, if any, as well as alleged violation of advertisement policy.
Notably, corruption in the department has caused huge loss to cash-starved NMC. A visit to any major city market will reveal showrooms with their facades covered by illegal hoardings or signage. Sources allege that people responsible for installing illegal hoardings are not served notices to pay the fine. This is a huge revenue loss for the civic body.