OCW's step towards Women Empowerment

Nagpur.

"A study finds that women always do better while managing things in so called male dominated jobs".
Acting on same lines in the era, where women have shown their strengths in every field, the Orange City Water (OCW) initiating strongest ever step towards 'Women Empowerment' has deployed women power as 'Hydrant Supervisors' for managing the much talked about and so called men-dominated 'Tanker Management', especially for Summer.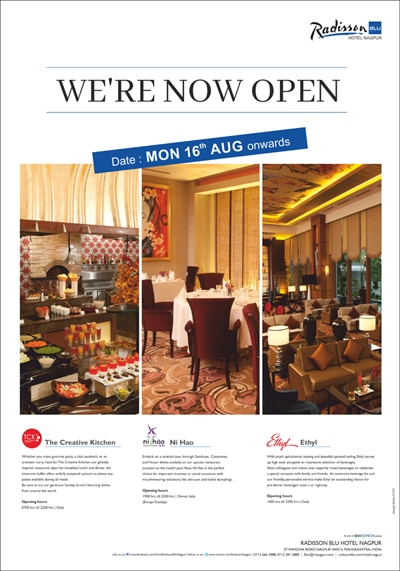 Orange City Water Pvt. Ltd. has been unconventional in many ways in many aspects, and to add to this, OCW is also showcasing itself as a pro-woman organization which believes in not only equal treatment but also in equal opportunities for women. Initially these women have been placed at Wanjari Nagar ESR, Reshimbagh, Mhalgi Nagar and Lakadganj ESR's and is managing things successfully.
It must be mentioned here Tanker Management has always been a very sensitive wing of the Water Supply Operations, especially in summer.
OCW, after taking up the city's water supply, has been managing wing successfully with using state of art new technology. First the separation on Network and Non-network tankers for better regulation and control, GPS installations on all tankers for well tracked tanker movement and now the appointment of women supervisors. Further especially for summer OCW has also formed a Special Task Force for Tanker Management under the guidance of Chief Executive Officer Mr Sanjoy Roy. Each of these steps took the overall tanker management scenario to a newer high.
Interestingly, the tanker drivers who are already working in the tanker operations with OCW have whole-heartedly appreciated this change and are very optimistic about betterment of the tanker Management because of introduction of Ladies in the system. One of the tanker drivers, Mr Pankaj Kadwe mentioned, "The haphazard behaviour of many tanker drivers (his friends) and some external people at ESR's has already started showing a drop. Since the girls came in system, tanker operations from Wanjari Nagar ESR have become smooth. "
Another tanker driver with a smile on his face said, "Presence of a lady has compelled the rest of the people in the system to behave more responsibly and it is subsequently resulting in improved operations."
Even, the ladies who are working as hydrant supervisors are very positive in their approach towards their work.
Ms. Yogita Sharma, working at Wanjari Nagar said that there is a lot of improvement in the behavior and conduct of the tanker drivers and attendants. Also, the interference from the external people has reduced and they are now following the set procedures. Ms. Aruna Nanoti from the same location added that slowly and steadily the response from all the internal as well as external people is turning positive and they have also started getting support from their fellow men.
Talking about the Special Task Force, it may be mentioned here that OCW on the onset of summer is all set and prepared to deal with the demanding time ahead. It has established a Special Task Force comprising of its major authorities. The STF will supervise as well as pro-actively resolve issues developing in tanker operations.
Thus, in this era of equality OCW is truly keeping pace with the advancement by respecting and trusting the abilities and power of the women of today and is proud to be so.
For any other information or requirement of tankers and any complaints regarding water supply please contact OCW Toll Free Number: 1800-266-9899