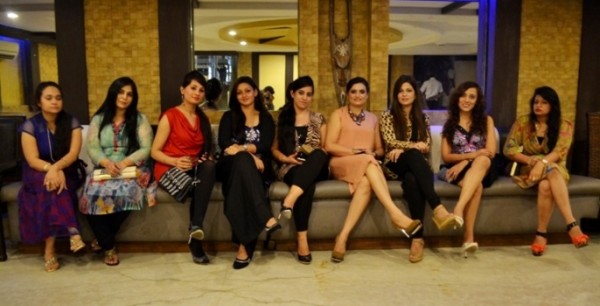 The new breed of women who is independent, firm on their beliefs, and for that matter make no compromises when it comes to having a fun time together with her lady mates.
There couldn't have been a more sole way to celebrate the Women's time together than organizing an appealing DJ Party that was worth remembrance.
City housewives were seen having a gala time in their delightful Kitty party at a city lounge. The perfect blend of enthusiasm and togetherness was seen. Every lady dressed elegantly in their classy attires left the room fragrant.
Starting with a session of chit chat, the ladies headed towards the dance floor. DJ played foot tapping bollywood numbers and rhythmic tracks.
Harleen Kaur, who loved the music played quoted, "It was a fun and frolic party. We enjoyed dancing at its peak. The tracks played by DJ were really good."
The host for the party Shivani as well commented, "It was a get-together cum DJ party. Having taken place after a long time, we enjoyed it a lot. The dress code was based completely on western theme that everyone sportingly followed. We had a great time..!"
PICS BY : Amol