Nagpur Today
Nagpur Tigers Round Table 299 (NTRT-299) with its brand philosophy of 'service through fellowship' recently observed its Charter night and also got the recognition as full time member of Round Table India. The enthusiastic round tablers graced the night in all the glitz and glow. The charming divas and vibrant gentlemen turned up at the do and carried their persona with dignified attitude that only matches the aura of any round table member.
Since its inception in 1957, Round Table India has consistently carried forward their mission of 'Freedom through Education' by consistently bringing on board dynamic and professional young men to work together towards the common social cause.
Area III Chairman, Tr. Manan Soni pointed out, NTRT-299 is the first table in India to be formed, inaugurated and chartered, all within the present working year. NTRT-299 is now the fourth active table in Nagpur City.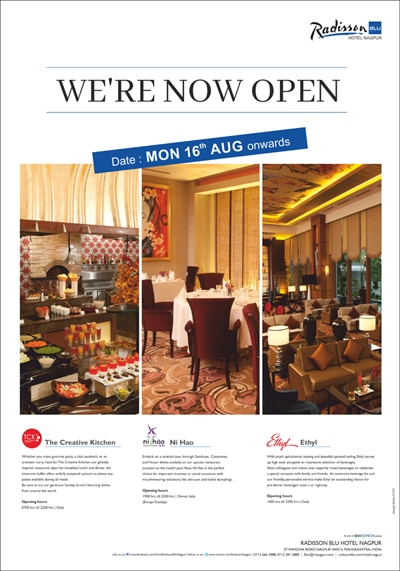 The occasion was brought up in Godfather theme at Suraburdi Meadows, in the very presence of RTI National Extension Convenor, Tr. Hitesh Kering, Area III Extension Convenor, Tr. Piyush Daga, various Area III Board members and several Tablers from the city. The occasion commenced with a formal meeting in which words of wisdom and guidance were shared by the present National and Area Board members. This included a motivating speech by NTRT-299 Chairman Tr. Saurabh Agrawal, mischievous anecdotes from Sergeant of the Evening, Tr. Vedant Agrawal and a huge round of applause that came from highly energized and glamorous crowd.
The new Table comprises of 15 members from a wide array of backgrounds, lead by Chairman Tr. Saurabh Agrawal, V-C Tr. Nishant Yaduka, Secretary Tr. Pratik Saraf and Treasurer Tr. CA Amit Poddar as its Headboard. All members were present with their better halves to celebrate this wonderful occasion.

By Farhan Qazi 
Pics by Rajesh Bansod