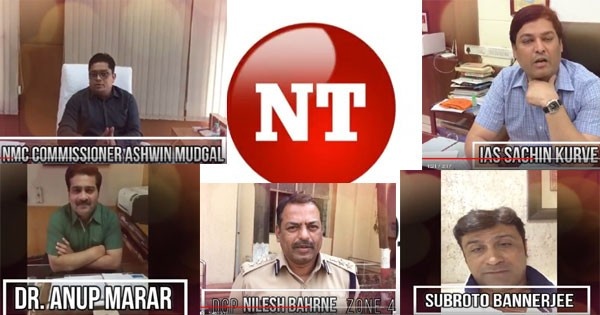 Holi is here and the fervor, fun, laughter and loads of craze is quite evident. Especially the excitement to play colors and soak in the festive spirit. So we can say colours are very much in the air. Aapla Nagpur's janta too is mighty tempted to sink into the dhamaal and say a big, happy, naughty and quirky Holi to all their near and dear ones.
Nagpur, as we know is staring at water crisis ahead of summers and to tame the situation Nagpur Today gently appeals to all its readers to play waterless Holi, and mind their safety too.
On the eve of Holi, Nagpur Today gets down to some well known dignitaries of the city and brought back their wishes for Holi, for the citizens.
As NT checked out with these authorities and responsible people, they extended their warm Holi wishes while putting up a strong appeal to save water, use eco friendly colors and do not harm animals.
Nonetheless, the authorities have also cautioned against drunk driving. So do not drink and drive. Play safe and eco friendly Holi.
Check out our exclusive video to know what these famous personalities have wished for Holi.