Nagpur: The second edition of car rally for the visually impaired will be held at Nagpur on February 01. The car rally is a Time-Speed-Distance (TSD) rally, where visually impaired navigators direct their partner drivers through 100 km circuit. The Blind Man Car Rally or BMR, is a 6 hour long exciting family event. One can bring along their spouse, kids, friends, parents or for that matter even pets. But if you are looking to win the rally, a team of four would be perfect, the organizers believe. A Driver, a Navigator along with two more people who can rack their brains to calculate the route. A 100 km exciting route has been planned in and around Nagpur city, which has to be completed in the given time frame. The first phase starts off at the start line, where each team will be flagged off at an interval of 1 minute. The route map will be given just before the flag off. The rally will start from Krazy Castle and the route map will be in Braille for the blind men to navigate their drivers. The rally will be flagged of by State Excise Minister Sudhir Mungantiwar.
The goal is to travel the correct route at the correct speeds, and arrive at 'checkpoints' precisely on time. The organizers inform that one is scored on how close to the correct time one arrives. They add, a TSD Road Rally is not a race, and no rally will ever require you to drive in a reckless or illegal fashion. Arriving too early at a checkpoint hurts the score, as does arriving too late. It is a precision driving event with rules-following and puzzle-solving along the way. TSD rallies are run on public roads and are suitable for any regular family car. It's a friendly sport where the best competition is among friends, and results are based on who gets the least penalty points during a leg.
Each team has to cover the defined sections of the rally within the exact given time. There would be various check points along the route, where arrival and departure times would be noted by the officials. Early or late arrivals at each check points would earn negative points as decided. Arriving early usually invites more negative points as compared to late arrivals. Winner will be decided by the judged based on the minimum negative points accumulated by each team.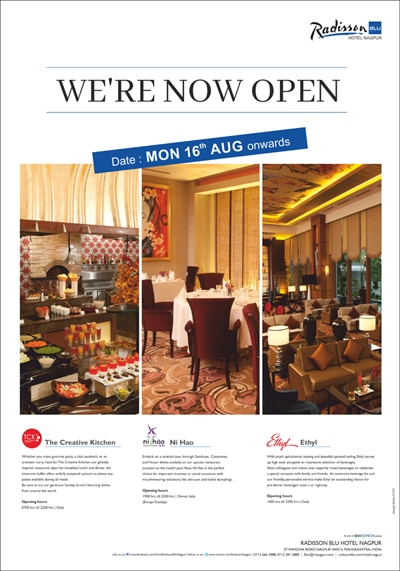 Apart from the regular rally winners, prizes would also be awarded to the Best Decorated Car, Best Slogan on the vehicle or Best All Women Teams, etc.
Members of NRT 83 have informed that till date over 60 participants have registered and are getting a good response from the citizens of the city. Those who intent to take part in the rally can contact on +91 98222 22621 or register on www.blindmanscarrally.org
They excerpt, "At RTI, we firmly believe that illiteracy is the bane of our country & in the last fourteen years we have started 'Freedom Through Education' our long term project of building schools across the country, to help children have access to education in a healthy & proper environment, so far we have raised funds to the tune of Rs.141.71 crores, built 4917 classrooms in 1764 schools benefiting 5.41 million children."