Nagpur: After successfully displaying true philanthropy and pain-stacking work of construction of many classrooms for as many as five schools, Nagpur Round Table 83 is venturing out to yet another project.
This time round, their efforts are truly going to be philanthropic in its real sense. The additional class-rooms that they are proposing to build in Bal Mandir Sanstha School will in-turn give more living area to the inmates of an orphanage which this educational institution is running.
Nagpur Round Table 83 is going to conduct a Ground Breaking Ceremony of their 6th project in the city on November 26, 2016 at 11 am at Nagpur Bal Mandir Sanstha School in Dharampeth, behind Titan Show Room Shankar Nagar Square.
"Bal Mandir Sanstha" is a 67 years old organization in Nagpur. They are very strong in their foundation and principles. The beneficiaries of this school is said to be more than 4000 children till date.
Nagpur Round Table has been in existence for past 30 years in the city. Year on year by doing charity events and projects they work for their common goal of Round Table India – Freedom Through Education (since 1994) and under which Nagpur Round Table 83 has built additional classrooms in 5 schools till date and many other small and big social work which benefited the societies in million other ways.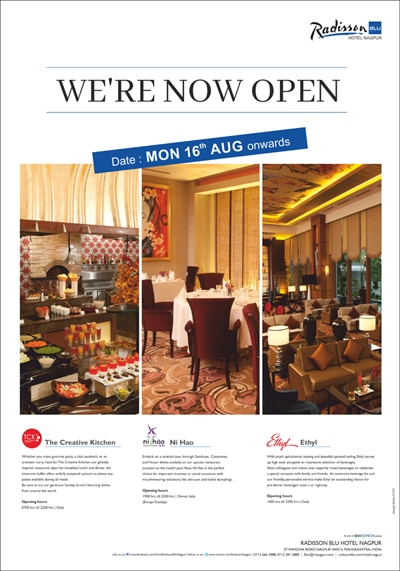 The current project at Bal Mandir Sanstha is slated to benefit more than 400 students at large. Nagpur Round Table shall construct four classrooms at this project which also runs an orphanage for the orphans. The school has children from the under-privileged section of the society which can't afford to pay for their studies and hence extends free of cost education to them. This school also educates the orphan students free of cost and ensures they have a bright future ahead. Currently they are providing education, books and uniforms to 231 students enrolled in classes Nursery to 4th Standard.
The dignitaries of Round Table India who are slated to visit the city for the ground breaking function are from all parts of India.
The dignitaries include:
Round Table Area III Chairman Tabler Manan Soni,Round Table Area III Vice Chairman Tabler Devendra Gandhi,Round Table Area III Immediate Past Chairman Tabler Hitesh Kering,Round Table Area III Secretary and Treasurer Tabler Rahul Agrawala,Dr. Ranjana Pardhi Secretary Bal Mandir Sanstha, Former Chairman Child Welfare Committee of Nagpur, Former Member of Legal Aids Committee High Court Nagpur,Shaila Fadnavis President Bal Mandir Sanstha, Anjali Dabir VP Bal Mandir Sanstha, Jayashree Deshpande Treasurer Bal Mandir Sanstha, Gauri Visionary Bal Mandir Sanstha