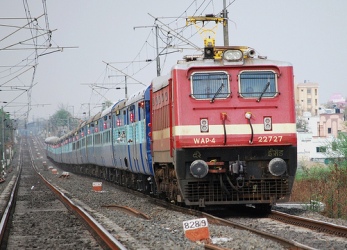 Nagpur News: Next time you head for train journey, do not forget to carry you identification proof along as the Ministry of Railways has decided to extend the condition of producing identity card to the train ticket examiner for all reserved classes including sleeper. The new rule will come into effect from December 1. This move has been largely seen as the step to check the misuse of train tickets that are prebooked in other names and then later sold to the needy.
The compulsion to carry identity care would allow only genuine travelers buying and traveling on the ticket. This is expected to curb malpractices being observed by agents and touts to reap profits on illegal sale of reserved train tickets. Earlier the condition was applicable only for tatkal tickets but now passengers traveling in second class, sleeper, and AC classes will have to get their identification verified through producing valid proof of identity.
The Railways have also extended the list of documents to be produced as identity proof with some more inclusions in order to make the passengers extra convenient.
The include voter identity card, passport, PAN card, driving licence, photo identity card having serial number issued by central/state government which include pension pay order, ration card with photograph, senior citizen card, below poverty line (BPL) cards, ESIC cards (with photograph) issued for taking treatment in ESI dispensaries, CGHS Cards (with photograph) issued to individual family members of central govt. employee,
student identity card issued by recognized school/college, nationalized bank passbook with photograph, credit card with laminated photograph, unique identification card (Aadhaar), photo identity cards having serial number issued by public sector undertakings of state/central Government, district administrations, municipal bodies and panchayat administrations.
The Nagpur PRO, in a press release was quoted as saying,  "Any one of the passengers booked on a PNR for undertaking journey in any reserved class has to produce any one of the above mentioned prescribed proofs of identity in original during the journey failing which all the passengers booked on that ticket will be treated as travelling without ticket and charged accordingly.  The existing provision of the Tatkal scheme where the passenger is required to show the same original proof of identity as indicated on the ticket shall continue."