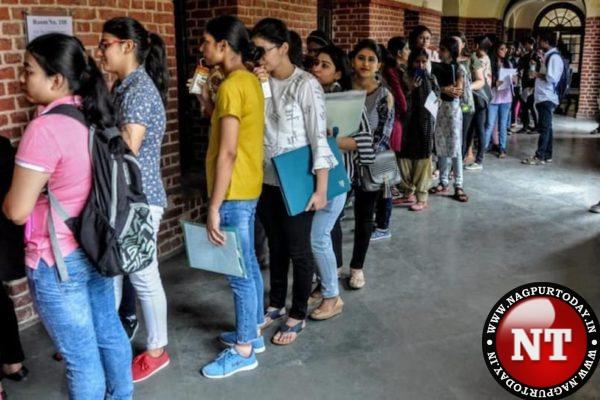 Nagpur: In a novel move initiated by District Collectorate in Nagpur, students above 18 years of age may soon get to enrol themselves as voters while filling out admission forms at their college itself.
Dr Vipin Itankar, District Collector of Nagpur, said the administration is trying to engage with colleges for this initiative so that first-time voter registrations can increase. "Obviously, it won't be mandatory. We will request colleges to encourage students to register as voters. Next year two major elections, the Lok Sabha and State Assembly polls, will be held and these students will be eligible to vote," said Itankar.
The district administration expects registration of up to a lakh new voters. This entire month of June will see 'pre-revision activities' wherein updation of voter list will be done.
"We held a meeting with political parties today and also informed them to take this campaign right down to the ground level. Our job is to ensure that the voters list must be updated to the best level possible," said Dr Itankar. "This means addition of new voters, deletion of those who have died, update of details etc," he said.
As per new guidelines, every polling booth will now accommodate an average of 1,500 voters as compared to the approximate 1,200 earlier. "Our effort will be to ensure that voters get a booth within 2km radius of their registered address," said Itankar.