Notice to Krishna Khopde, Sameer Meghe, Ashish Deshmukh for missing RSS meet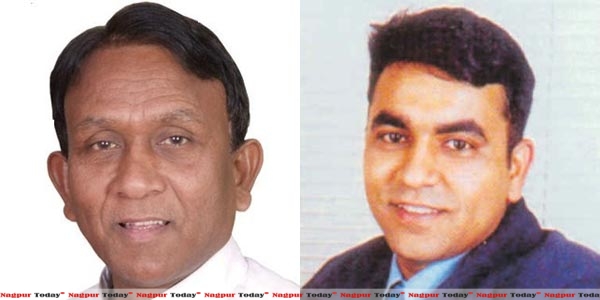 Nagpur: Missing the RSS meet can cost dearly for BJP MLAs! This was evident when over 20 BJP MLAs including Krishna Khopde, Sameer Meghe, Ashish Deshmukh and Sudhir Parwe were issued notices by party command for their glaring absence in the RSS meet organized in the city recently. Sources said the public representatives who failed to mark their presence in the crucial meeting are now being quizzed.
Sources said what transpired in the meeting was not yet clear but those who remained away from the meeting are now being taken to task.
On December 10, 2015, the Vidarbha office of BJP issued letters to all party MLAs and ministers, in which it was informed that the Chief Minister Devendra Fadnavis along with all the party MLAs and Ministers have remain present at RSS headquarters at Dr Hedgewar Smarak Bhawan on December 17 at 8.30 am. The letter made it mandatory for all the leaders to report at the meeting.
The meeting was presided over by RSS Senior Member Bhaiyyaji Joshi. Of the invited members only 120 MLAs were present along with Fadnavis. Taking serious account of the absence of remaining 20 MLAs, show cause notices were issued to all the 'erring' members.
What the Excuse!
Clarifying his stand MLA Krishna Khopde reportedly stated that he had reached in the meeting but could not make it in time due to some unavoidable circumstances. Similarly MLA Sameer Meghe excused himself saying that he had to leave for attending a funeral of one of the party workers' deceased father in his constituency. Interestingly, MLA Sudhir Parwe said that he had to go to Umred as his wife was taken ill. MLA Ashish Deshmukh refused to comment on the matter.