'Notebandi a positive step with long-term benefits'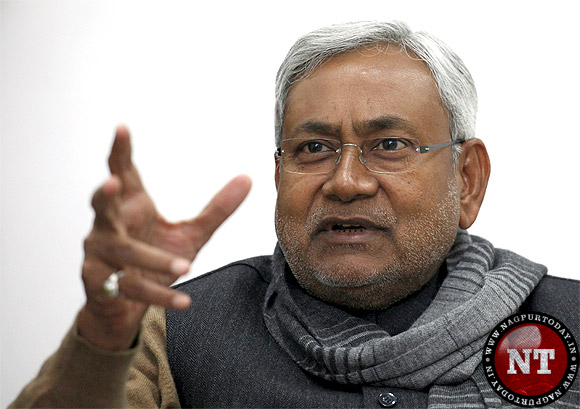 Patna: Amid growing protest by opposition against demonetisation, Bihar Chief Minister Nitish Kumar today again voiced support to the Modi government's decision, saying it is a positive step which will lead to benefits.
"This 'notebandi' is a positive step which will lead to benefits. It will happen," he said, where differences in the party came in the open as former party chief Sharad Yadav targeted the Modi dispensation over demonetisation.
Terming corruption and black money as a big sin and a "festering wound" which must be eradicated, Kumar said, "Severe steps will have to be taken. That is why we offered our support to this (demonetisation). It is a positive
beginning."
The JD-U president also refrained from any criticism on the implementation issue, which has been vociferously raised by the opposition.
He, however, added that demonetisation alone will not end black money.