Not in this lifetime: Kejriwal rejects Ashutosh's resignation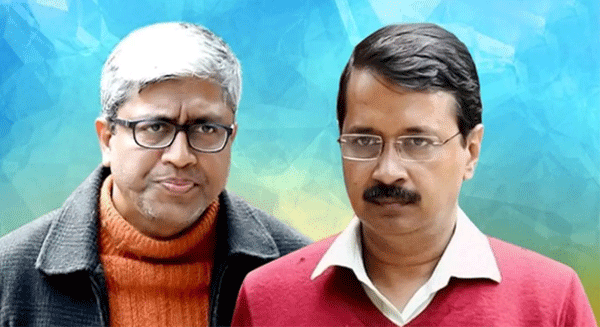 Senior Aam Aadmi Party leader Ashutosh quit the party today, citing a "very, very personal reason". The 53-year-old had left journalism to join AAP in 2014.
Party chief Arvind Kejriwal, however, rejected his move, tweeting: "How can we ever accept your resignation? Not in this lifetime." Ashutosh's move came months after a rift within the party over Delhi's three Rajya Sabha seats.
Announcing his resignation in a tweet, Ashutosh said: "Every journey has an end. My association with AAP which was beautiful/revolutionary has also an end.I have resigned from the PARTY/requested PAC to accept the same. It is purely from a very very personal reason.Thanks to party/all of them who supported me Throughout.Thanks."
A second tweet read: "To media friends. Please respect my privacy. I won't be giving any bite of any kind. Please cooperate."
Sources close to Ashutosh said that it was not a sudden decision. "It was a long-thought decision," a source said.
Senior AAP leader Sanjay Singh tweeted that the party will try to persuade him to take back his decision.