Nagpur: Serpentine queues outside banks and ATMs have kept us riveted ever since note bandi happened. (Will it go down in the annals of modern Indian history as another dreaded and destructive 'nas bandi' that pulled Indira Gandhi down post Emergency?)
People seen in the pics are mostly poor. The popular notion about how the rich have weathered this storm, against whom the move was supposedly targeted is that it didn't make much difference in their lives. NT realized what a misconception that was.
It seems that whether you are a small trader or a big manufacturer, all have been affected. Sales are down, demand is down and production is often halted. Apart from the theory of supply and demand, other reason why production is hampered is that labour has gone back to their home states. Not to live in luxury or even comfort, but following the human instinct that when danger or unsettled conditions happen, you rush back to your 'cave' to wait out the storm!
So the rich – whether they are industrialists, business people or Doctors – all are suffering. Their misery is different from the poor but just as real. And apart from the loss of income, they are feeling demoralized.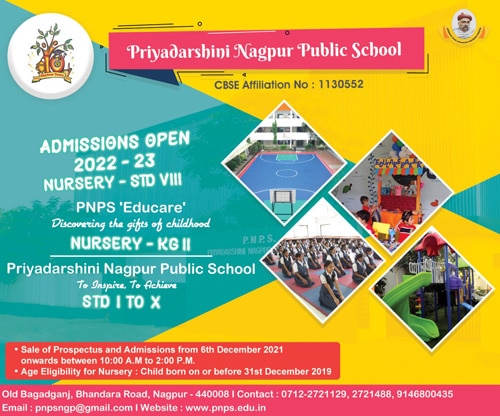 They cannot comprehend how a P.M. they elected could say such a thing about them: "jab se maine yeh kadam uthaya hai, gareeb chain ke neend so raha hai aur amir neend ki goli dhoondh raha hai" (" Since I brought in this move, the poor are sleeping peacefully and rich are looking for sleeping pills")?
Does he mean to say, they ask, that EVERY rich man is a cheat and a thief who has been hoarding black money?
"Running a business is not a piece of cake!"
They point out that in the best of times running an industry or a business in India is not easy – the environment still isn't so business friendly. License Raj is not yet a thing of the past; finance is costly and taxes heavy.
Yet it is this very class that has contributed to nation building, generated employment and created wealth for the nation.
If our P.M. is so anti-rich, why has he gone around the world looking for FDI for setting up more factories and business' in India? Why the dream of 'Make in India?'
Will not such plans, if successful, make more Indians richer ? They ask.
This feeling of being castigated is surprisingly wide spread.
Doctors woes – clinics without patients
Doctors are a disgruntled lot because they have to turn back many patients, or waive off fees since demonetization.
"If we are charging Rs. 400/ or 500/ as our consultation fees and every patient hands over a Rs. 2000 note, how do we return so much change? We are not RBI to have a surfeit of Rs.100 notes to return to each patient! So we either have to refuse to see them till they get the exact change or ask them to send the money later – which we know may never come. Worse, that patient will not return to us ever again! So the option most of us follow is to forego our fees. Even then, our visiting rooms are empty" says Dr. Deshpande, a child specialist. (Name changed).
Why not take checks or credit cards, one may ask?
"Most patients coming to Nagpur are from M.P. or Chattisgarh or villages near Nagpur. It is ridiculous to expect them to have credit cards!"
Disadvantages of using credit/debit cards
A hotel owner who has begun taking credit cards just an year ago complains " during peak business hours between 6 p.m. to 9 p.m. the systems get so heated up they crash. We have to request customers to pay cash which makes them very irate. They think we are doing it purposely to avoid taking payment by card. Even if we keep attempting to make the swapping machine run, it takes time in which case too customer is annoyed and angry. As a result our carefully cultivated good will of decades is lost!"
Why patronage to Visa/ Mastercard?
Another businessman asks " why the patronage to credit card/ debit cards? Every such card goes through the portals of either Visa or Mastercard – both American companies! They charge 1.5% on each transaction. India going cashless is going to make them rich, very rich!"
"If you pay at a petrol pump by card, you get a 'bonus' of 0.75% discount. Why is this not given if you pay by check at the end of the month? Isn't check payment 'cashless' too?" Demands an industrialist who makes payments of lakhs to petroleum dealers every month.
"We are charged 2% on every transaction. There are some business' that run on very little margins. How can they absorb this extra burden?" Asks a trader.
They are full of questions, misgivings and hurt feelings. This feeling dominates the entire script.
"We have been listening to 'ease of doing business' for 2 and half years and suddenly this! It has pulled the carpet from under our feet. Set us back by many years!" they complain.
And the worst part is, you cannot even complain.
You complain at your own peril
If you say anything at all about how you are suffering post 8th November, the reply always is –
"You must be a dishonest business person creating black money! That is why you are complaining!"
Worse still, you stand a good chance of attracting income tax raids and other harassment if you are seen to be anti demonetization, which is seen as anti government which is seen as being anti national!
This fear is not unfounded. The government is so paranoid against any opposition to the move of demonetization, however rational the complaint may be that you are straight away label anti national. This label is not just for opposition parties who were speaking up against it in Parliament and wanted a debate on it.
It is not just against the media who dares to talk anti.
Even the CA association of India has been instructed by their national President to not talk to the press or make any anti statement anywhere even if they see their clients taking heavy losses due to this measure.
"We are partners in nation building; we have to co operate with the government" the advisory circular says.
The bottom line, for every Indian is – suffer, but suffer silently. You are all a ' diseased lot' and the treatment is going to be painful.
Does the F.M. mean to say whole of India is cancerous? Asks a auto ancillary manufacturer of UP.
But we want to know, people are countering "where is this cancer spreading from?"
… Sunita Mudliyar- Associate Editor