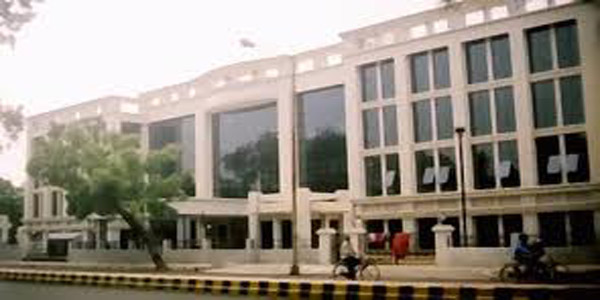 Nagpur News : The Information Technology (IT) Park at Parsodi in Nagpur is the much happening place these days with a cluster of business establishments mushroomed in the premises. Of late, be it upscale restaurants, real estate companies or coaching institutes, the IT Park in Nagpur appears to be blatantly violating the norms that only allow the companies relating to software technology, BPO, IT and ITES to establish their business in the premises projected as IT Park.
Large numbers of businesses other than that of IT and ITES have cropped up in the premises killing the purpose of the place meant exclusively for promotion of IT sector.
The Software Technology Parks of India (STPI) – a central government establishment functioning under Ministry of Communications and Information Technology – works towards setting up IT parks or Software Technology Parks across the country. The IT Park at Nagpur was also established by STPI which should ideally monitor the profiles of various companies venturing into IT park but the authorities are smartly passing the buck to MIDC which, as STPI claimed, is deciding authority in allotting space to any company.
When Nagpur Today contacted Jitendra Kulkarni, Assistant Director at STPI, he directed to seek the information from Nagpur office. But when asked about the non-IT companies flourishing in the Nagpur IT Park, he said that it is Maharashtra Industrial Development Corporation (MIDC) which decides on whom to sanction the place in this IT Park.
"MIDC officials would be the right person to answer this question as it is only they who are responsible for approving entry to any company in the IT park," he said.
Meanwhile, MIDC Industries Association (MIA) President Mayank Shukla cleared to Nagpur Today that their's is only an association whereas the decision making power lies with MIDC only.
STPI sources from Nagpur informed that STPI is an autonomous society formed under society act and is governed by Ministry of IT. STPI has no say in land allotment to any company in IT park. STPI is responsible to channelize the benefits to the software development and capital goods companies which export IT and ITES tools. STPI works for tax benefits and excise duty exemptions to IT companies and also certifies the software exports.
At present there are 80 IT and ITES companies operating at various locations in Nagpur, he informed, adding that it is MIDC which has the authority to allocate land to any company in the IT park. STPI's authorization is restricted to verifying the export obligation of any IT company, the sources added.
Meanwhile, sources from MIDC informed that there might be some provisions through which some of the non-IT companies were allotted space in IT park at Nagpur. Sources indicated special powers of local governing body behind the decision to let in such commercial establishments.
Nagpur Today made continuous attempts to seek concerned MIDC official's version in this regard but could not reach the person.