Water supply in areas of PARDI, I, II & Bhandewadi ESR's to remain affected for 36 hours
Nagpur.
A major leakage has been developed on 700 mm dia main feeder line of Bhandewadi, Pardi I,II ESR's near Kumbharpura- Dipti Signal Railway track suddenly. Nagpur Municipal Corporation (NMC) and Orange City Water (OCW) have jointly planned to take 36 Hours shutdown for plugging the major leakage from April 19, 2016 (Tuesday) onwards. The work will start at 9 am on April 19 and will complete on April 20 at 9 pm .
During the work period areas receiving water supply from Pardi I, II and Bhandewadi ESR may get affected
 Areas to remain affected due to this shutdown are: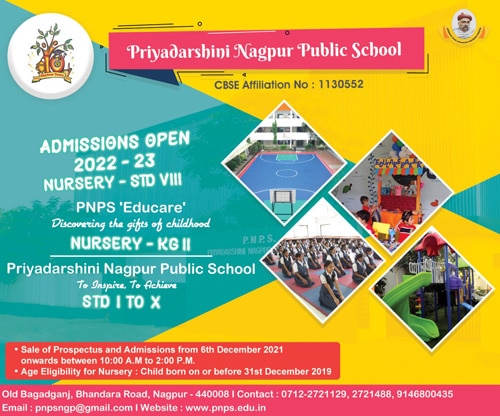 Pardi l ESR: – Koshtipura, Khatikpura,Buddhapura, Udeapura, Ssarai Mohhala, Dablewadi,Gajanan Mandir Parisar, Gondpura, Khadan area, Hanuman Nagar, Sadguru Nagar, .Mahajanpura, Vinon Bhave nagar, Narayandas math, Thavkarwadi,
Pardi ll ESR: Ashok nagar, Jhanshi Rani Chowk, Shradha chowk, Bbalaji Nagar, Gangabag, new NIT layouts, Ganesh Mandir Parisar, Ram Mandir parisar, Shani Mandir parisar, Bholeshwar society, Bhawani Nagar , Bharatwada, Punapur gaon.
Bhandewadi ESR : Pawanshakti nagar, Dhartima society, Chandmari Nagar, Meher Nagar, Raj nagar, Vaishnodevi Nagar,Sahil Nagar, Sarode Nagar, Shrawan nagar , Aantuji Nagar, Sarju Town, Khandwani Town.
NMC-OCW has requested citizens to store sufficient water for their use and like always co-operate during this major breakdown repairing work. For more information on water citizens can contact Toll Free Helpline 1800-266- 9899.
Kanhan WTP operating as per requirement
Water supply in North, East and South-East Nagpur normalized.
Since April 16 (Saturday) morning , there is sufficient raw water available at intake wells of Kanhan Water Treatment Plant (WTP), water supply in the affected areas of Ashi Nagar Zone , Satranjipura Zone, Lakarganj Zone, Nehru Nagar Zone has been normalized.
It may be mentioned here that, the Kanhan Water Treatment Plant (WTP) lifts raw water from Kanhan River which is perennial in nature, and hence every year during summer period additional water as per requirement is released from Right Bank canal (RBC) of Navegaon Khairi dam to fulfill the water requirement of the Nagpur city. This year also since 23rd March, 2016 around 30 Cusec of water was released by Water Resources Department (erstwhile Minor Irrigation Dept.). Meanwhile, it was learnt that suddenly RBC was closed for four days i.e. from 8th to 11th of April for repair work, however here at Kanhan WTP the reduction in the river flow at the Kanhan intake wells was noticed from 13th of April morning as due to the left out water in the canal and downstream flow the required raw water demand could be fulfilled.
Meanwhile, NMC-OCW under the supervision of OCW CEO Mr Sanjoy Roy and NMC SE, Mr Shashikant Hastak initiated various measures and ensured that water reaches at faster rate at the intake wells as well as from there to affected areas of city. A Cross-Bund (7m length X 0.5 m height) with 150 odd sand bags on the downstream of Escape gate inside RBC created to store sufficient water. An excavator has been deployed in the Kanhan River near Khaperkheda Bridge to channelize the river flow in the downstream. Further another excavator has been deployed from Kanhan intake well towards upstream side to channelize the river flow. Now Additional water has been released from RBC intake well making total released water to around 100 Cusec.
OCW-NMC jointly has thanked people from North, East and South-East Nagpur for their co-operation during these difficult days and have appealed for further co-operation also.