No room for Rajiv Gandhi Jeevandayee patients at private hospitals in Nagpur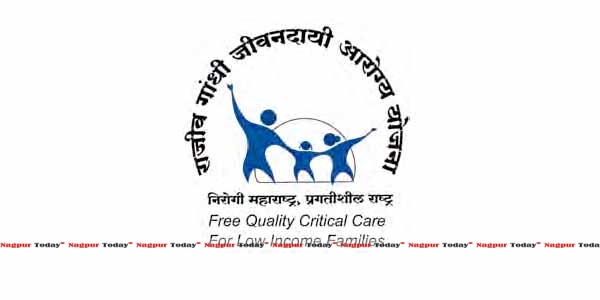 Nagpur News.
With the onset of election season, the government at the Centre has begun boasting of its various public welfare schemes, one of them being Rajiv Gandhi Jeevandayee Aarogya Yojana which provided free treatment for 972 diseases to the poor and underprivileged patients. But as far the implementation of this scheme goes, the ground reality spells otherwise.
Almost all the private hospitals have been blatantly ignoring the patients coming there to seek treatment under this scheme. Four months have been passed since the scheme was launched in Maharashtra and the poor statistics show that scheme proved to be good for nothing. In the past four months only 34 patients could manage to get treatment under Rajiv Gandhi Jeevandayee scheme.
In Nagpur district alone an estimated 8.80 lakh patients are awaiting benefits under this scheme and going by the progress of implementation the benefit remains a far cry.
The second phase of the scheme began from November 21 across Maharashtra.
Apart from three government hospitals, the scheme was introduced in 25 private hospitals. The scheme provides for 972 treatments including serious accident, surgeries, by-pass, cancer treatment and others.
The current trend shows most of the private hospitals have not attended to even a single patient under this scheme till this date. The patients reported that these hospitals deliberately avoid them and they have to helplessly move to the government hospitals for treatment.
Here are the figures published across local daily that exposes the grim situation of Rajiv Gandhi Jeevandayee Aarogya Yojana
1. Suretech Hospital and Research Centre Ltd. – No
2. Mure Memorial Hospital – No
3. Life Care Hospital Unit of Tanna Hospital – No
4. Shri Radha Krishna Hospital and Research Institute – 1
5. Arneja Hospital – 2
6.Sushrut Hospital Research Centre – 2
7.Evista Eye Care Centre – 2
8. Mahatme Eye Bank and Hospital – 3
9. Center Point Hospital Research Institute pvt. Ltd. – 3
10 Lata Mangeshkar Hospital, Sitabuldi – 3
11 Central India Child Hospital and Research Institute – 4
12 Shri Krishna Hrudayalaya & Critical Care Centre- 6
13 Shatayu Hospital – 8
14 Aapulki Wairagade Hospital – 19
15 Shravan Hospital and Kidney Institute – 20
16 Columbia Hospital and Research Centre – 24
17 QRT Hospital pvt. Ltd. – 35
18 Gillurkar Multispeciality Hospital and Research
Centre – 40
19 Ganga Care Hospital – 41
20 Asha Hospital – 41
21 Hope Hospital – 60
22 Government Medical College and Hospital – 741
23 Rashtriya Tukdoji Maharaj Cancer Institute – 505
24 Super Speciality Hospital – 349
25 Indira Gandhi Government Medical College and hos
pital – 216
26 Ashwini Kidney and Dialysis Centre – 121
27 Crescent Hospital and Heart Centre – 110
28 Lata Mangeshkar Hospital, Digdoh – 100