Mpl Commissioner tables Rs 2277 cr revised budget, Rs 2434 cr proposed budget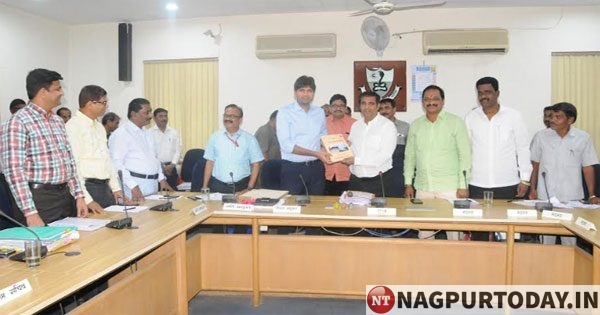 Nagpur: Municipal Commissioner Abhijit Bangar on Wednesday presented revised budget for financial year 2018-2019 and proposed budget for financial year 2019-2020 to Chairman of Nagpur Municipal Corporation's Standing Committee Virendra Kukreja. In the proposed budget, no new taxes have been levied. However, no provision has been made for clearing arrears of Sixth Pay Commission as well as implementation of Seventh Pay Commission leaving the employees high and dry.
In the revised budget of Rs 2277.06 crore, the Municipal Commissioner has proposed 22.06 per cent cut in total estimated income and expenditure. The expenditure is expected to be Rs 2276.98 crore.
The Standing Committee had presented Rs 2946 crore budget for 2018-19. The earlier Municipal Commissioner had presented Rs 2048 crore budget.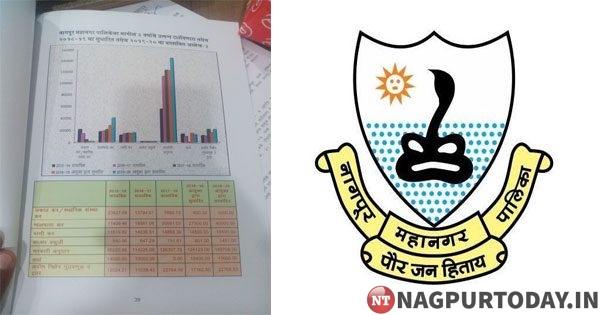 Bangar said that revenue from Property Tax in the financial year 2018-19 was expected to be Rs 509 crore but the figure could be Rs 275 crore only till March 31.
The proposed budget of Rs 2434.28 crore was presented. With the closing balance, the proposed revenue is expected to be Rs 2434.36 crore. The revenue expected include Rs 1033.92 crore from GST grants, Rs 463.16 crore from other revenue and capital grants, Rs 400 crore from Property Tax, Rs 155 crore from Water Tax, LBT could fetch Rs 10 crore, Rs 14.51 crore from market recovery, Rs 88.20 crore from Town Planning Department and Rs 269.49 crore from miscellaneous heads.
In the proposed budget for 2019-20, the expected expenditure is Rs 2434.28 crore including Rs 443.34 crore on employees' salaries and establishment, Rs 150 crore on retirement pensions, Rs 65.60 crore on administrative expenses, Rs 321.12 crore on repairs and maintenance, Rs 179.22 crore as share of NMC's for various projects, Rs 665.37 crore capital expenditure, Rs 398.22 crore as share of NMC for all capital projects, and Rs 211.13 crore on other miscellaneous heads. The closing balance is expected to be Rs 7.50 lakh (March 31, 2020).
The Municipal Commissioner said that in the next financial year, focus will be on increasing revenue, financial discipline, judicious expenditure, implementation of decisions and finding new sources of income. NMC is expected to earn more revenue in the next year on account of construction of markets and their operation, Metro Mall etc. Rs 25 crore will be spent on this.
"Efforts will be made to strengthen the financial condition of Nagpur Municipal Corporation. Considering the increasing population of the city, Nagpur turning a Smart City rapidly, Metro Rail project on fast track, and development of Metro Region, the civic body has been implementing an array of schemes and projects for overall development of city and providing better facilities to citizens. The schemes and projects include road development, water supply, streetlight system, clean, green and beautiful city, health services, pollution free city and basic facilities to citizens. Development of NMC schools, libraries, hospitals/clinics, gardens and sports development are being ensured," Municipal Commissioner stated.
Highlights:
•Additional revenue is expected from hoardings, advertisements at Bus Stops, buses.
•Special focus will be on model schools and public health services.
•Focus will also be on contribution of CSR (Corporate Social Responsiblity)
•Work of installing LED bulbs on streetlights, other places will be completed by May end.
•Installation of solar power plants at NMC's properties will be completed in one year.
•50 buses run on CNG and electric buses will be started in this year itself. Government has provided assistance for the project.
•Provision of Rs 50 crore has been made for land acquisition for various projects.
•Property Tax will be recovered from government departments from time to time.
•Stress will be on recovery of Water Tax.
•Working of Town Planning Department to be steamlined.
•Expenditure on development work of NIT layouts will be borne by NMC.
•Streamlining of Property Tax assessment and recovery systems.
•Shopping Malls, Vegetable Market, commercial complex proposed at various locations.