Nagpur News: Nagpur Municipal Corporation (NMC) implemented its 'My City Clean City' campaign in Mehdibagh Colony on Monday. The roads in 128-year-old colony were cleaned and garbage was collected under the drive that will end on October 10.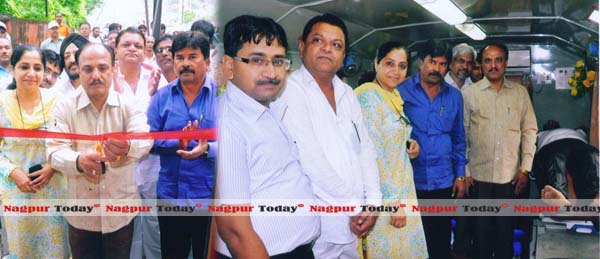 Mayor Anil Sole, while addressing a brief programme here, said "Citizens are his strength as without their co-operation no good scheme can be implemented successfully. Mehdibagh Youth Club had planted a large number of trees in this colony last year," he reminded.
Municipal commissioner Shyam Wardhane said "I feel visiting to a hill station on coming in this colony. The colony will prove to be a lighthouse to city in respect of cleanliness," he added.
On the occasion, mayor Anil Sole and municipal commissioner Shyam Wardhane felicitated senior citizens from this colony and presented them fruit baskets.
NMC health committee chairman Ramesh Singare, Satranjipura zone chairman Kalpak Bhanarkar, assistant commissioner Milind Meshram, deputy director of health Dr Milind Ganvir, Dr Ashok Urkude, G T Wasnik, Mehmood Ali, Afzal Mehendi, Dilshad Nawaz, Prof Inaytullah Jiwaji, office-bearers of Mehdibagh Youth Club and many others were present on this occasion.
Moiz Haque conducted the proceedings while Mehmood Bhai proposed a vote of thanks.
Drive also held in Narsala
Similar campaign was also implemented in Narsala on Monday. Narsala and Hudkeshwar Gram Panchayats were recently included in the NMC jurisdiction.
Mayor Anil Sole, Ramesh Singare and others addressed the people.
Nehrunagar zone chairperson Mangala Gaur, senior corporator Balya Borkar, Sarpanch Madhavrao Bhoyar, Bhagwanrao Mendhe, Raut and others were present on this occasion.