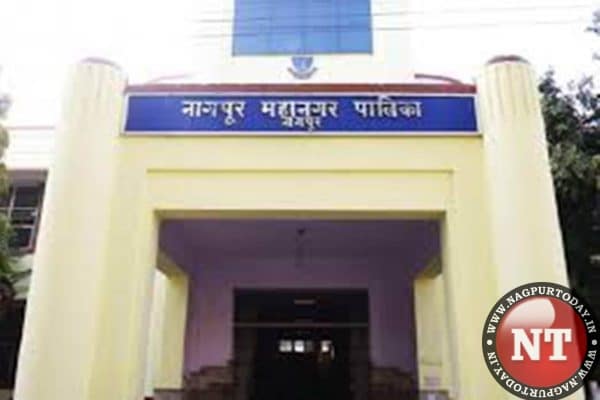 Nagpur: An RTI reply has revealed that the NMC's two machines used for waste separation and composting are "lying dead" for 300 days. This has resulted in an increase in waste accumulation in the Bhandewadi Dumping Yard.
The NMC's Public Health Engineering Department provided the information in response to an RTI query filed by activist Abhay Kolarkar, which stated that over 3.81 lakh metric tonnes of waste has been dumped in Bhandewadi in the past 10 months.
The Solid Waste Management Department replied that it is paying Rs 1,800 per metric tonne to garbage collection operator BVG and Rs 1,950 per MT to AG Enviro for door-to-door segregated waste collection. In the last 39 months, the NMC has paid Rs 113.61 crore to BVG and Rs 116.83 crore to AG Enviro, while it imposed a fine of Rs 1.51 crore on BVG and Rs 1.69 crore on AG Enviro since November 2019 when the agencies were appointed for garbage collection.
The amount of waste generated daily in Nagpur City has increased from 1,000 MT to 1,300 MT due to the city's expansion in all directions in recent years. Two companies appointed for door-to-door waste collection are lifting the garbage and taking it to the Bhandewadi Dumping Yard. However, the dry waste recovery centre for disposal and sorting of accumulated garbage has been closed since May 2022, and the project that produces fertilizer from waste has been closed since April last year. This has led to more waste piling up at Bhandewadi.
Green activist and Founder of Green Vigil Foundation Kaustav Chatterjee commented that the RTI information shows only scientific landfill is being implemented, as segregation and compost-making machines are out of order. Chatterjee expressed surprise at how such expensive machines could remain non-operational for 300 days, adding that it is high time to realize the potential of solid waste and start generating biogas or electricity from it.
Municipal Commissioner Radhakrishnan B recently claimed that processing 10 lakh metric tonnes of waste helped in clearing 55 acres of land. However, the garbage accumulated in Bhandewadi is a headache for half of the residential areas in East Nagpur, as it is impacting health and causing environmental issues like air pollution.
Despite the Nagpur Municipal Corporation spending crores of rupees on waste collection companies in the city, the ground reality indicates neglect towards disposal. Additionally, many citizens complain of irregular garbage collection in their areas.