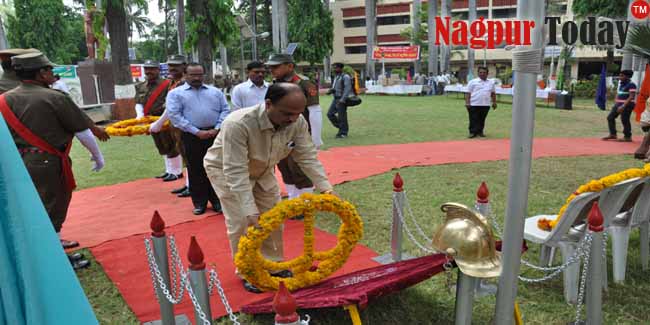 Nagpur News: Fire Brigade Fire and Emergency Services Department Fighting Department of Nagpur Municipal Corporation organized a programme to observe the 'Fire Brigade Service Day' on Sunday. The fires and Emergency Services Department of NMC  has been facing problems regarding equipments, man power and proper facilities for a long time. After many efforts Fire and Emergency Act was implemented in 2008. But, NMC fire department still remains devoid of facilities.
It is to be noted that it is necessary to have a fire station at a distance of every 3 km, thus, 21 fire stations are needed in Nagpur. But, there are only 8 fire stations. Similarly, a pumping unit i.e water tank should be deployed in the area of 50,000 population but city has onl;y 24 water units. City's Fire department lacks in many other equipments also. There are 280 employees in Fire Department and a number of posts are vacant.
Mayor Anil sole, after paying tributes to the fire fighters who laid their lives to save others said that efforts should be made to strengthen the department. He further informed that there were 732 fire incidents in city from April 1, 2012 to March 31, 2013 in which material worth Rs 10,7,80,750 was gutted in fire while material worth Rs 57,44,76,600 was saved by the department. He also said that 54 men and 17 women lost their lives in various fire incidents in city.
Chief Fire Fighting Officer Rajendra Uchake said that the main moto of Fire and Emergency department was to save the lives and property of people. He informed that 43 firemen and 25 driver be recruited in the department to fill the vacant posts while a new Hydance system will also be developed. Uchake said a 45mt tall turntable ladder will be bought from the Austria company to further strengthen the department.
Addressing the gathering on the occasion, Mayor Anil Sole appreciated the efforts of firemen and said that fire department had always acted responsibly despite facing various problems. He assured the firemen to extend help to strengthen the department. He said that wireless system should re-started for the firemen.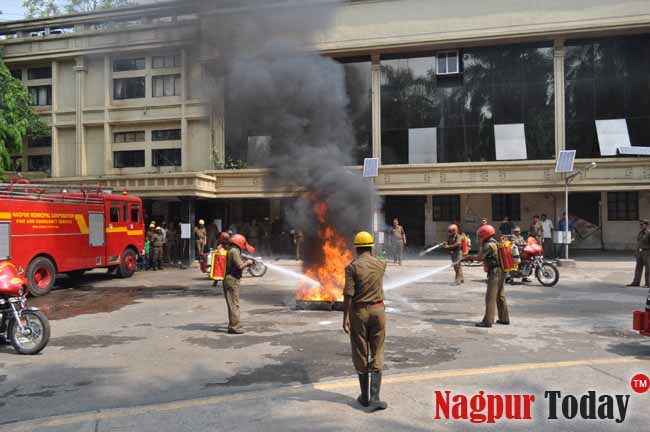 A demonstration on how to extinguish fire on four motorcycles was given at the end of the programme. Also, medley drill, oil fire, branches demonstrations, etc activists were part of the programme. The programme was conducted under the guidance of Keshav Kothe, and Mohan Gudadhe.