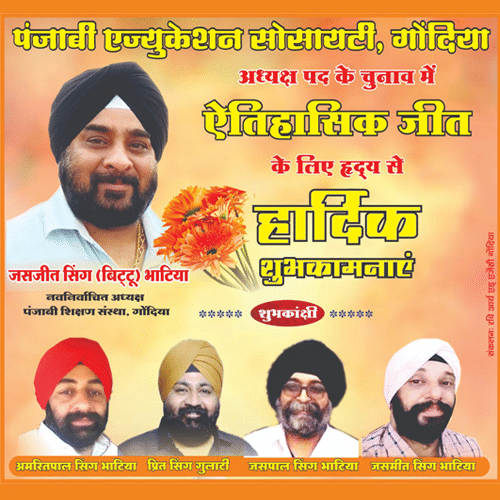 Nagpur: In view of Navratri festival commencing within a few days and organization of Garba dance in large scale across the city, Nagpur Municipal Corporation has decided to spread mass awareness on plastic ban.
Municipal Commissioner on Wednesday convened a meeting and reviewed preparations for the ongoing Swaccha Bharat Abhiyan. The meeting, held at Commissioner's chamber in NMC Headquarters, was attended by Additional Commissioners Ravindra Thakre, Ram Joshi, Deputy Commissioner Ranjana Lade, Nodal Officer of Swaccha Bharat Abhiyan Dr Pradeep Dosarwar, Health Officer (Sanitation) Dr Sunil Kamble, Green Vigil Foundation Founder Kaustubh Chatterjee, Centre for Sustainable Development's Leena Budhe and others.
Speaking on Swacchata Saptah being organised to mark 150th birth anniversary of Father of the Nation Mahatma Gandhi, Bangar asked the authorities to organize awareness rallies at zone levels. Nagpur City has been selected in the select list under Swaccha Bharat Abhiyan of Central Government. He further said that 'Plog Run' is being organized on October 2, which will coincide with Swachch Bharat Mission and launch of Prime Minister Narendra Modi's initiative of banning single-use plastic as well as management of plastic waste. Directing the authorities to make Nagpur a "single use plastic free' city, Bangar appealed all government departments not to use 'single use plastic' in their working.
The Municipal Commissioner asked the authorities to organize awareness programmes in NMC schools also and launch campaigns for collection of plastic through Bachat Gats.
This time NMC is aiming to collect as much plastic waste as possible. The idea is to create awareness. He also asked the officials to convene a meeting of Mangal Karyalayas and caterers in connection with plastic ban.