Nagpur: Finally, the dream of Ambedkar followers will soon turn into a reality with Shyam Hotel at Sitabuldi being converted into Dr Babasaheb Ambedkar Memorial. Nagpur Municipal Corporation (NMC) will Acquire Shyam Hotel and hand it over to the Archaeological Survey of India (ASI) so that Dr Babasaheb Ambedkar's National Monument comes up. The hotel land has been given on lease to Aaswad Restaurants Pvt Ltd till 2034.
It may be mentioned that the NMC had passed a resolution on Dec 31, 2016 declaring it as the protected monument. Through a letter the NMC had informed the State Government that if any building has to converted into National Protected Momument then it is necessary to first hand over the building and the surrounding area to Archaeological Survey of India (ASI). The lease of Shyam Hotel has been given up to 2034. The letter further informed that to cancel the lease to the concerned company NMC will be tabling a proposal at a meeting to be held on November 20 to handover the building and the surrounding area to the Archaeological Survey of India (ASI). The NMC will be giving all power to Municipal Commissioner regarding of planning the strategies.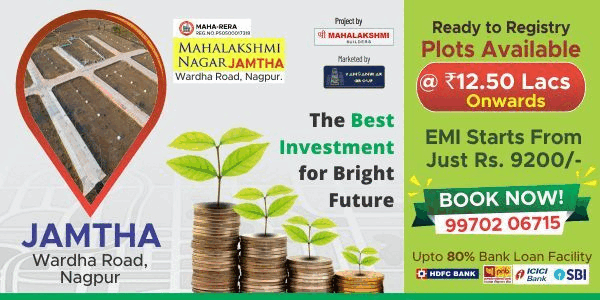 After handing over all power to the municipal commissioner the buildings land will be survey and accordingly the compensation will be paid. Actually, it is the right of district administration to decide the compensation and so the compensation will be decided by the govt surveyor and district administration will inform NMC about it. Then, Subject to Conditions NMC will give the compensation to the said company. The building is in a dilapidated condition and in this building the concerned company runs a wine shop and in a room run behind it there is the company's office. The adjacent room is being used as godown and the rest of the building is vacant.
Chief of Sthavar Department Bhoote has asked BSP leader Jamal to compile maximum information on Dr Ambedkar's stay in Shyam Hotel. Jamal asked for the file concerning this but got a shocking reply from Bhoote that the entire documents are with Mayor and Shyam Hotel is still running. Jamal updated Bhoote about the fact of Shyam Hotel has closed down.
The BSP leader met the Municipal Commissioner and demanded that the memorial be built at the earliest.