NMC Teachers' efforts bear no furits, students number still on decline


Nagpur: Despite having all the facilities for the students in the school the NMC school in Ganeshpeth is failing to get students here. Teachers have been trying their best but their efforts are not bearing fruits. Nai Shrukrawari Hindi Higher Primary School is quite old. The school has a big playground school building, Volleyball ground but still it has not been attracting the guardians to send their wards in this school. There are total 88 students, 6 teachers and one peon in this school. The NMC authorities had started a semi-English school a few years back. But again in the vicinity since many english schools had come and so NMC had to close down this semi-English medium school as the way permission was granted to new schools. And now the government is planning to close down the schools. Some years back the number of students was quite good. But slowly it declined and came down to 88.
School providing good facilities for students
The students in this school are getting school bags, notebooks, auto for transportation etc. In most of the NMC schools the teachers have been providing transportation facility to students. The basic facilities in this school are good. The students are even given mid-day meals too. The sports kits are also bought in the school, there is also a library but no improvement in the students number as the guardians are wary of admitting their wards in NMC schools. In last ten years the condition of NMC schools have changed.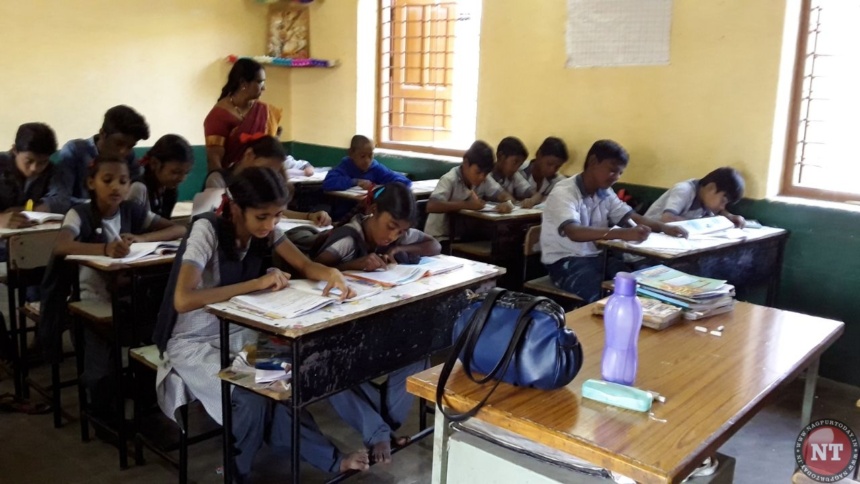 Principal Rajkumar Kanathe informed that about 15 years back in this school there were 800 students. With the passage of time they have decreased. The poor students are given textbooks, auto has also been hired but none of the parents take interest in sending their wards here.