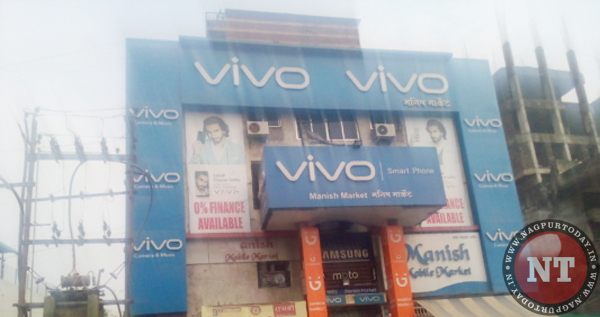 Nagpur: Flouting all the rules of Nagpur Municipal Corporation the foreign company had put up the big huge hoardings in market places in Nagpur and regarding this 'Nagpur Today' had brought to the notice of the NMC authorities. Taking cognisance of it the NMC's Advertising Department immediately took action against the foreign companies.
On strict instructions of Building and Construction Committee's Chairman Sanjay Bengale, the Advertising Department tightening the noose slapped fine along with the amount for regularising the hoarding. As per the Advertising Department it gave a demand of Rs 6,97,734. Oppo Company paid the amount and got free of any hassle. While the Vivo management was handed over a demand of Rs 32,84,892 but it paid just Rs 17,74,673 while Rs 15,10,219 is still pending. They had to pay the remaining amount till 31 March 2018. According to the Department Vivo has been issued a letter and given another chance to clear the pending amount and to get the hoardings regularised. If not settled, the Vivo's hoarding would be removed and action would be taken against the company.
It may be mentioned that the Oppo and Vivo the two foreign companies had literally captured the markets. Even the place and the building name got replaced with names of these companies. One of the buildings near Netaji Market which belongs to Matru Sewa Sangh and has a school there was fully covered by the hoardings.