Nagpur.
In an unprecedented move, the Nagpur Municipal Corporation (NMC) has decided to hold elections for the posts of Zone Chairmen on a single day – April 30. The Ruling Party, keeping in mind the dicey situation, has issued a whip and asked its members to be present on the day. The all important election has also led to a tug-of-war among aspirants of the lucrative post. The aspirants are leaving no stone unturned to win the race and grab the chair. However, a different picture is also being witnessed. Some present Chairmen have expressed their determination to stick to the chair and some are pleading to relieve them of the responsibilities for one reason or the other. The elections will be held for 10 posts of Chairmen of 10 Zones.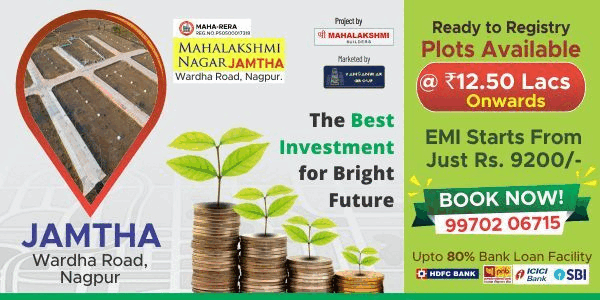 At present, the Ruling Party (BJP, allies) has eight zones in its pocket while Congress and BSP have one each. BJP Corporator Gopal Bohre is Chairman of Laxminagar Zone. Similarly, BJP's Sarika Nandurkar, Lata Ghate, Pravin Narad, Sulochana Kove, Ramesh Punekar are Chairperson or Chairmen of Hanuman Nagar Zone, Dhantoli Zone, Nehru Nagar Zone, Satranjipura Zone, and Gandhibagh Zone respectively. BJP-supported Independent Corporator Meena Chaudhari is Chairperson of Dharampeth Zone while Congress Corporator Saraswati Salame and BSP's Manisha Ghodeswar are Chairperson of Mangalwari and Ashinagar Zones respectively. Shiv Sena Corporator Jagatram Sinha is saddled as Lakadganj Zone Chairman. The tenure of all the incumbents is ending next week. Most of the Chairmen are likely to be changed with one or two retaining their posts for some specific reasons.
Gopal Bohre, presently the Chairman of Laxminagar Zone has expressed his desire to get relieved of the post. The Chairperson of Dharampeth Zone Meena Chaudhari is likely to be replaced. The election of Chairmen of all Zones will be in consideration of coming general election of Nagpur Municipal Corporation. This aspect has apparently triggered a tug-of-war among aspirants to grab the posts.
Change in Chairmen of Subject Committees:
The Chairman of Water Works Committee Sudhakar Kohale has become MLA from South Nagpur seat. So he will certainly relinquish the post. Ramesh Shingare has been appointed Chairman of Standing Committee as well as Trustee of NIT. Shingare will leave the post of Chairman of Health Committee. Gopal Bohre is likely to replace him. Insiders say that Bohre was offered Chairmanship of Water Works Committee but his long-running hostility with OCW forced him to spurn the offer. The Chairperson of Education Committee has asserted that she will quit the post only if she is promoted by party. The Fire Brigade Committee Chairman Kishore Dorle has also convinced the top leaders and likely to retain the post, at any cost.

– RAJEEV RANJAN KUSHWAHA(rajeev.nagpurtoday@gmail.com)