NMC remembers Sant Shiromani Ravidas Maharaj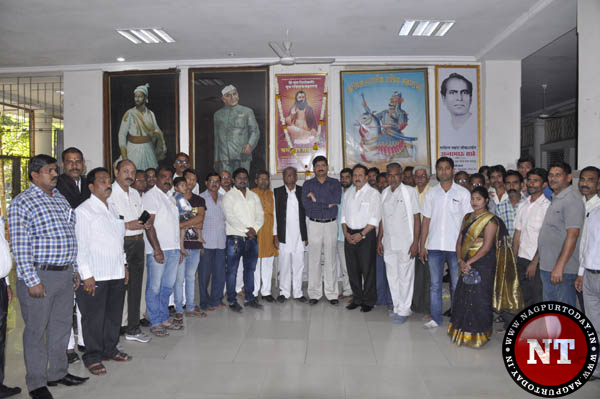 Nagpur: Birth anniversary of Shri Sant Shiromani Ravidas Maharaj was celebrated by Nagpur Municipal Corporation on Friday. Deputy Commissioner Ravindra Deotale garlanded oil portrait of Ravidas Maharaj in the main hall of central office of NMC and paid his tributes.
Other dignitaries present on the occasion include PRO Ashok Kolhatkar, Enforcement Superintendent Rajesh Wasnik, Yadav Jambhulkar, Ashok Chapke, President of Sant Shiromani Ravidas Foundation, office bearers of Charmakar Samaj Sangharsh Samiti Bhaiyasaheb Bidhaje, Jagannath Siraskar, Parkash Kuhikar, Ballu Jaganit, Yogesh Pachpore, Shymabhau Sonekar, Raju Mohbe, Monu Baria, Prem Mundafale and others.