Nagpur: In accordance with the Election Commission directives, the District Administration has fixed September 16 to 18 as the period for submission of claims and suggestions regarding registration of voters. A special drive for registration of voters and revision of electoral rolls is being undertaken from September 18 to October 9, 2016, the Municipal Commissioner Shravan Hardikar said at press conference on Thursday. Additional Commissioner Ravindra Kumbhare was also present.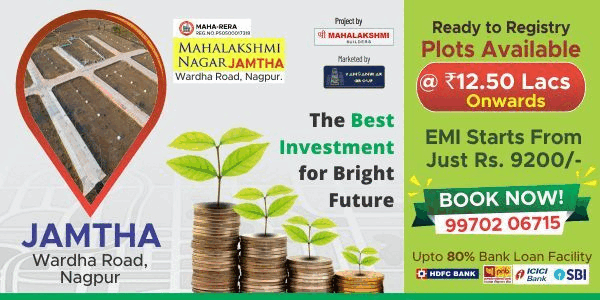 Hardikar further informed that the elections to Nagpur Municipal Corporation (NMC) are likely to be held before February 28, 2017. A fresh awareness drive is being undertaken from September 16 to October 14, 2016 for registration of voters, removing shortcomings in electoral rolls etc. The complete electoral roll will be published on January 1, 2017. Those completing 18 years of age on December 31, 2016 will be registered in voters' lists.
The Municipal Commissioner further said that the number of booths in city is 1810. The next NMC polls are likely to be conducted on 4-member Prabhag system. A voter will take approximately one and half minute to exercise four votes. Therefore, each booth will have 600-700 voters according to next NMC polls. Accordingly, the number of booths could reach around 3000.
Hardikar further said that the notice regarding reservation lottery for NMC polls will be published on October 4, 2016. The lottery of seat reservation will be drawn on October 7 and the entire information will be made public as well as in the areas of Prabhags.
The registration can be done with the concerned Booth-level Election Officers (BLOs) of all polling stations, all zonal offices of NMC. Similarly, application receiving centres have been set up in all colleges of the city. Principals of respective colleges have been appointed Nodal Officers and the students have been appointed as Student Ambassadors. The college students can submit their application forms to these Student Ambassadors.
A mass awareness campaign has been undertaken to inform citizens about the registration of voters during Ganeshutsav and Durga Utsav. The NGOs will also be involved in creating awareness.
At present, the population in NMC limits stands at 20,00,218 till 1.1.2016. According to directives of State Election Commission, an awareness drive was undertaken for registration of voters from August 1 to 31 2016. 16,770 new voters registered during the period. Now, the total number of voters in Nagpur stands at 20,16,988. A fresh awareness drive is being undertaken from September 16 to October 14, 2016.
The applicants can visit www.ceo.maharashtra.gov.in to check whether their names have been included in the electoral rolls or not. Those eligible voters who have still not got registered should get it done this time.
– Rajeev Ranjan Kushwaha ( rajeev.nagpurtoday@gmail.com )