The present structure is not safe and needs to be reconstructed.
Nagpur: Dharampeth Zone of Nagpur Municipal Corporation (NMC) has issued demolition notice to famous Ganesh Tekdi temple on Thursday as a portion of its building is found to be unsafe. The notice has been issued on the directions of Municipal Commissioner Shravan Hardikar. Tekdi Ganesh temple is part of Ashta Vinayaka temples of Vidarbha and thousands of devotees throng to have Darshan of Lord Ganesha every day. On auspicious days and particularly on Tili Chaturthi, more than five lakh devotees visit the temple.
The temple in its present form was constructed in 1976 and due to structural weakness was declared as a dilapidated structure. Three beams of the temple are open and columns are exposed to sun. The roof of the temple caved in some months back. The main portion of the temple is weak and iron rods of pillars are exposed.
The temple committee has conducted structure stability audit from Mase and Associates and the firm reported that the building is unsafe for use.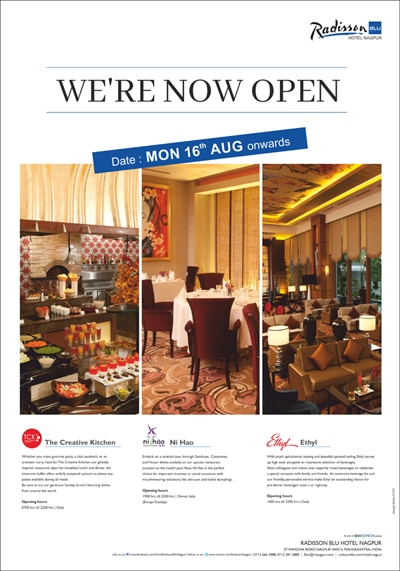 According to sources the Ganesh Tekdi trust wanted to construct a new temple in place of old temple. They have submitted the building construction plan to Town Planning Department of NMC.
The plan was sanctioned four years back but they could not start the construction work due to internal feud between trust members. Meanwhile, the building plan became invalid after passage of three years and the trust desired to re-submit the plan to get fresh sanction.
NMC deputed a special team to conduct a survey and test structural stability of famous temple. The team consisting of Superintending Engineer Manoj Talewar, Executive Engineer Satish Neral, Chief Fire Officer Rajendra Uchake, Deputy Engineer Watpade and other inspected the site and issued notice.
Meanwhile, Nagpur Municipal Corporation has directed Temple trust to make alternate provisions for devotees and also give some structural stability to the dilapidated structure of the temple till the temple is completely demolished.