NMC felicitates 35 retiring employees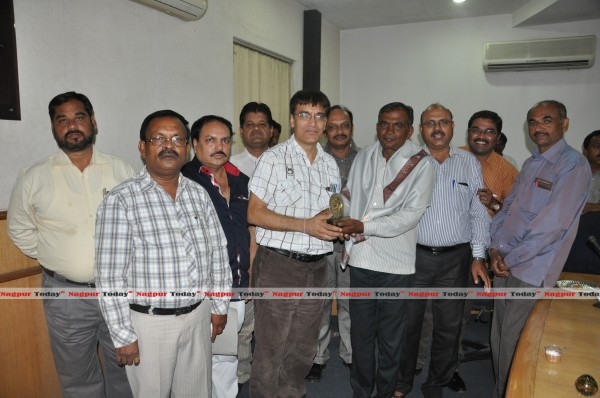 Nagpur News: Nagpur Municipal Corporation (NMC) felicitated 35 employees, who retired after a long service, and handed them the cheques pertaining to retirement benefits on the same day. The function was held in Panjabrao Deshmukh Hall of Standing Committee and the retiring employees were felicitated at the hands of Mahesh Dhamecha, Assistant Commissioner (General Administration Department). Dhamecha accorded a fond farewell to the 35 retiring employees by offering the cheques, shawl, shriphal, and a sapling of Tulsi. Others who were present on the occasion include NMC Superintendent Vijay Bagal, Assistant Superintendent Rajan Kale, Assistant Superintendent Dattatraya Dahake, Assistant Superintendent Girish Upasani, Shashikant Adamane, Janakraj Mehra, D G Bhadang, Rajesh Mohitkar, A S Khan, Sushma Rathod, Sarita Badhiye, Uma Mishra, Ajay Parsatwar, O W Wankhede, Sadashiv Samarth, Rajesh Hathibed, Nana Akre, Sanjay Bagde and others.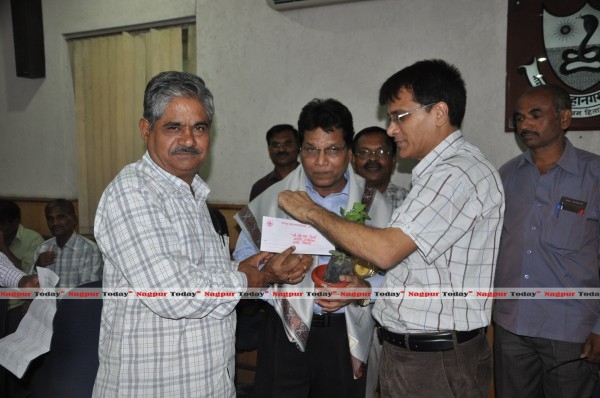 The programme was conducted by PRO Ashok Kolhatkar while Assistant PRO Pradeep Khardenavis proposed a vote of thanks.