NMC cracks the whip against contractor for shabby road works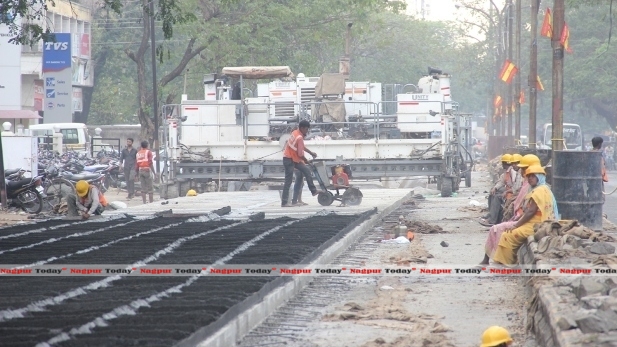 Nagpur: Feeling the heat of widespread criticism of shabby construction of roads in city, the Chief Engineer of Nagpur Municipal Corporation Ulhas Debadwar put his foot down and withdrew three works to be awarded to M/s Seth Construction Company from Standing Committee's agenda.
The firm was supposed to asphalt roads worth Rs 1.69 crore in Mahatma Gandhi Nagar in Asthavinayak Colony, Indira Nagar in Ward No. 50 and asphalting of internal roads in Sambhaji Nagar, Bandu Soni Layout, Subhash Nagar, Lokhande Nagar. After the tender procedure, the NMC had shortlisted the firm. However, on July 20 General Body Meeting of the civic body, Debadwar informed the House that 18 roads under defect liability period got damaged due to poor works. A road asphalted by Seth Construction Company in Prabhag No. 72, too got damaged due to shoddy work though the road was tarred in August 2015. Taking cognizance of the poor quality of road work, the Chief Engineer withdrew the three proposals from the Standing Committee's meeting. Sources said under fire for bad roads across the city, the NMC may blacklist this contractor too along with other three contractors indulged in shoddy road works.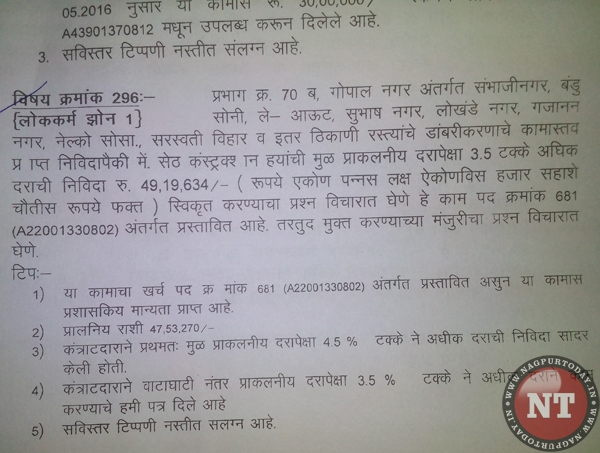 – Rajeev Ranjan Kushwaha ( [email protected] )