Nagpur: The elections for 28 seats of Nagpur Metropolitan Area Planning Committee (NMAPC) will be held on May 17 and the counting of votes will take place on May 19. A total of 41 aspirants including 25 candidates from city limits and 16 from rural Nagpur are in the fray.
The election of NMAPC will be held on preferential voting system basis. In the preferential system, the voters will have mark their vote by putting the figure 1 in front of the name of candidate of their choice. The voters can also mark their votes by putting the figures of 2 and 3 in front of names of other candidates of their choice.
The polling will be held on May 17 from 8 am to 5 pm at various notified centres in Nagpur City and rural areas. The counting of votes will be held at Sanskrutik Bachat Bhavan, Sitabuldi in Nagpur. The constituency-wise sealed ballot boxes will be kept in the strong-room under tight police protection at office of Sanskrutik Bachat Bhavan, Public Works Department, Opposite Hotel Hardeo, Sitabuldi, Nagpur.
The election is being held for 28 seats of Nagpur Metro Region, of which 20 members will be elected from the city and eight from rural areas. The 145 Corporators in NMC and 330 other elected local representatives, including members of Zilla Parishad, sarpanchs, will caste their votes.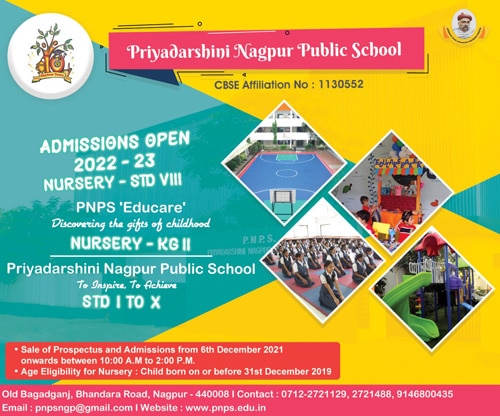 Those who are in the fray include Raju Lokhande, Chetana Tank, Sushma Choudhary, Pravin Bhishikar, Sudhir Raut, Jagdish Gwalbanshi, Parinay Fuke, Narendra (Balya) Borkar, Satish Hole, Nirmala Bawne, Swati Akhatkar, Sadhana Barde, Mangala Gawre, Divya Ghurde and Ashwini Jichkar, Alka Dalal, Pragati Patil, Suresh Jagyasi, Deepak Kapse, Sanjay Mahakalkar, Arun Dawre, Rekha Barahate, Prashant Dhawad, Abhishek Shambarkar and Murldidhar Meshram. From rural Nagpur, those in the fray include Ravindra Chikhale, Devrao Kadu, Sandip Ghiye, Vijay Nikose, Manish Karemore, Nita Potphode, Rameshwar Sathawne, Chanda Jumde, Mohan Makde, Kanta Bawankule, Sunil Kohale, Kailash Vaidya, Fakira Kulmate, Rajendra Dudhbale and Jitendra Chavan.
– RAJEEV RANJAN KUSHWAHA(rajeev.nagpurtoday@gmail.com)