NIT's Draft Development Scheme found riddled with 'benami' deals at the cost of public money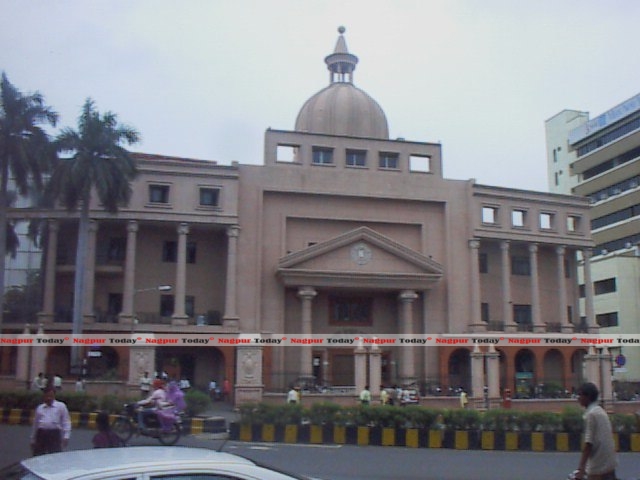 Nagpur:
The Draft Development Scheme No. 1 of Nagpur Improvement Trust (NIT) has come under intense scrutiny and found to be riddled with favouritism to a select few. The scrutiny has invariably bared 'benami' transactions and thriving foul play being enacted by concerned NIT authorities.
A letter sent to Chairman of Nagpur Improvement Trust and forwarded to Nagpur Today by Rajesh Pugalia, Managing Director of a private company and leader of Aam Aadmi Party has ripped apart the Draft Development Scheme No. 1 of NIT by saying that frauds are being committed under the shadow of the scheme. Stating facts and figures, Pugalia has raised objection on the Draft Development Scheme No. 1 and demanded a thorough probe into the deals favouring some 15-odd names enclosed with the letter.Following are the contents of the letter sent to NIT Chairman:
Pugalia has pointed out some of very serious objectionable points in the draft scheme such as
1) In your above scheme, it is observed that this is made to give selective advantage to certain group of people as I am enclosing list of 15 persons /companies which are holding more than 43% of final plot area (2406629 sq metre out of total 5592388).
2) Most of the land purchase by this group is after NIT started preparing this development plan. This raises doubt of selective leak of plan by NIT insider.
3) Some of the company / person are looking shadow company or benami detail of each group Or person to be verify to get know their capacity of development.
4) It is also to get from Collector Office that they have got necessary valid permission to buy agriculture land.
5) It is also very  big question mark for success of the scheme if these 15 persons have capacity to develop 50 million square metre of construction with required investment of nearly Rs 10,000 crore.
6) It is also very serious issue that for giving the advantage to 15 persons huge fund of NIT and Government is in use in this scheme.
7) It apparently looks there maybe major corruption issue in this scheme and required to be investigated by proper authority.
List of final plot-holders with area:
S.NO.                             NAME  OF HOLDER                                                     AREA IN SQ MTR                   PLOT NO.
1                            DHADE KAMLESH  CHANDERSEKHAR                           120720                                                   1
2                           GRACE   REALITY PVT  LTD                                                   28800                                                    17
                                                                                                                                           101600                                                 36
                                                                                                                                             6075                                                     82
3                             VINOD AGARWAL                                                                     76500                                                    29
4                     ITANKAR  LUMESH DEVRAJ                                                     217260                                                   37
5                             PANDE   JYANTROA  P.                                                        80586                                                     48
                          (37206+7020+36360)
6                      AJIT  SINGH  MALHOTRA                                                          53256                                                     87
7                    RAMESH  KESHRICHAND GOLCHHA                                    81000                                                105
                        —- DO————-                                                                           59100                                                   148
8                     SANJAY  GAURISHANKAR AGARWAL                             65220                                                   118
9                    ROHITO  JEHANGIR  BOTILWALA                                    183300                                                  120
                ——DO———————-—–                                   112821                                          227/281
10              RAMNATH  CITY                                                                                   255300                                              143
11              GURPREET  REAL ESTATE AND CONSTRUCTION                  77220                              186
12             SHYAM NAND KISHOR  AGARWAL                                                  247080                           191
               ————DO——————                                                                     108701                             238
13               MADHU LALIT JAIN                                                                            330780                  206/278
14              SAJJAN  JAIN                                                                                              148111                     230/249
 15               SARUDDIN K PUNJANI                                                                      53199                           247
                                                                                  TOTAL                                            2406629
    (TOTAL  2406629 SQ MTR IS  43.09% OF TOTAL  PLOT AREA OF  5592388 SQ MTR )
Concluding the letter, Pugalia has demanded review of the Draft Development Scheme No. 1  of NIT and thorough investigation into 'benami' deals.
– Rajeev Ranjan Kushwaha([email protected]gmail.com)