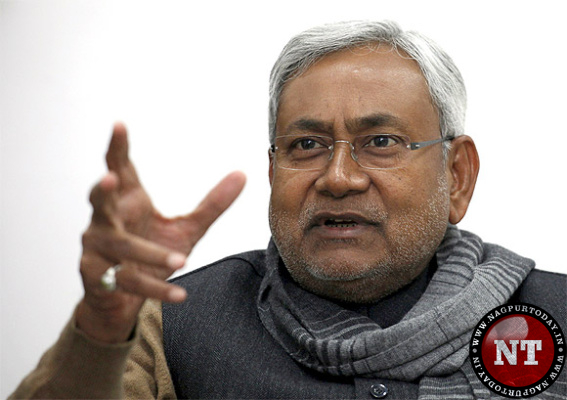 Bihar Chief Minister Nitish Kumar had a spat with a national TV journalist after the latter used the word "double standard" for the CM.
A visibly angry Kumar quickly countered the journalist's charge saying "I don't have any double standard, rather you are double standard (person)."
The tiff between the CM and the journalist, which could have barely lasted for one-two minutes, took place when the CM was replying to journalists' queries on the sidelines of Lok Samvad, a public interaction programme.
It all began when a senior journalist of a national TV channel asked Kumar that he has not responded to his queries on Sabarimala.
The journalist asked the CM that "you (CM) say that court's verdict on Ayodhya will be acceptable to all but your allies (referring to BJP) say that they will not follow the Supreme Court's verdict on Sabarimala… Whether the country will be run on the basis of the Constitution or by any particular party's opinion."
The CM asserted that "the country will be run by the Constitution but people have varied opinion."
Kumar, in the same vein, asked the journalist "whether Constitution allows any scope for corruption? You are identifying a particular issue. So I would request you (journalist) to equally pay attention to both the issues (of corruption and other issues like Sabarimala, Ayodhya etc)."
On this, the TV scribe again reminded the BJP's double standard on corruption by raising the issue that the saffron party adopted the "go slow" approach in a case against Gita Koda, the wife of Jharkhand's former CM Madhu Koda, when she voted in favour of BJP in Rajya Sabha election and again one Bhanu Pratap Sahi (ex-Jharkhand minister facing corruption
cases) was seen giving a bouquet to the PM at a function held recently in Palamu (Jharkhand).
Kumar asked the journalist that he should ask all these questions when BJP holds press conference at its party office.
On this, the journalist got provoked and said that "You too now have a double standard", which drew angry reaction from Kumar too.