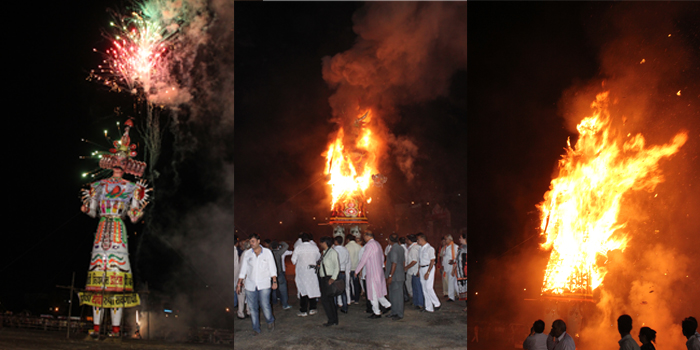 Nagpur Today.
Sanatan Dharam Sabha as usual had organized the Ravan Dahan this year too. It has been 63 years since they have been organizing the event. President of the Sanatan Dharam Sabha Shri Vijay Khere and Yograj Sahni welcomed the guests. The children of the members of Sanatan Dharam Sabha had staged a play based on Ramayan which began after sun-set. The play was really good and well portrayed said one of the members of Sanatan Dharam Sabha Yuvraj Kalra.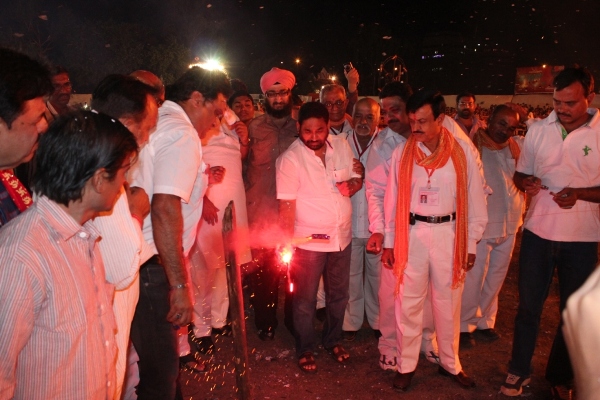 The three effigies of Ravana, Meghnath and Kumbhkaran stood majestic. After 07:30 pm the first idol of Meghnath was burnt by MLA Sudhakar Rao Deshmukh which was followed by the burning of the effigy of Kumbakaran by Satish Chaturvedi and finally the burning of the effigy of Ravana by Cabinet Minister of Employment Guarantee and Water Conservation Nitin Raut.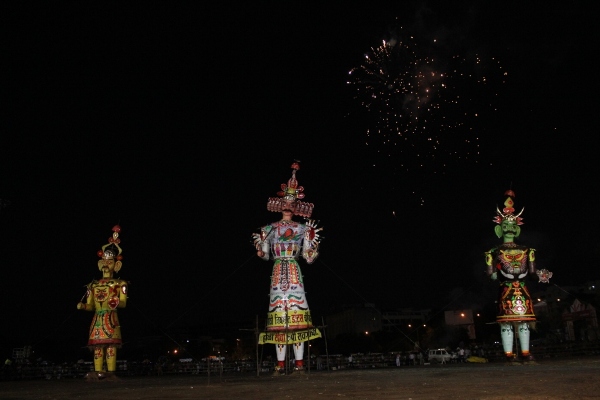 I five minutes all the three effigies were burnt to ashes. The effigies were filled with a lot of fire-crackers which had a field day in decorating the skies with colorful splashes and sprays.
The entire Kasturchand Park Grounds was filled to its limits and overflowing on the roads. The Nagpur Traffic police had made adequate arrangements to direct traffic in such a manner that it prevented unnecessary jam and problems.