NHAI bribery scam or another 'Delhi Intrigue'?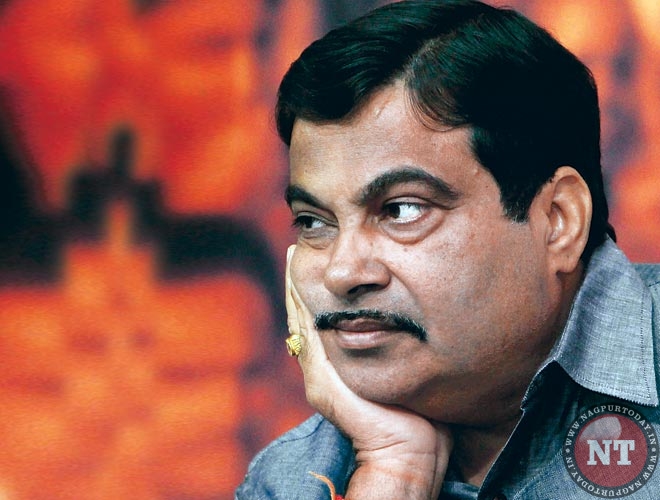 Delhi, historically has been a place where political scheming and plotting was done by powerful Men/ Nobles against each other in the pursuit of power.
Delhi – from the Lodi Rule to the Moghuls
This happened in our present national capital, even during the pre Moghul era. The nobles normally occupied the place next to the Sultan and played a key role in the administration of the state. Nobles comprised the ruling class and belonged to different tribes and nationalities like the Turkish, Persian, Arabic, Egyptian and Indian Muslims. During the Sultanate period the number of Hindu nobles was extremely negligible.
During the reigns of Qutub-ud-Din Aibak, known as the Slave Dynasty, Iltutmish ( and his corps of 40 Amirs), Balban's rule, and the much maligned ( in recent film Padmavat) Jal-ul-Din Khalji conspiracies ruled the roost.
Nobles spied on each other, sometime poisoned each other, imposed restrictions, murdered, dethroned or banished. They rarely went to war to 'defeat' each other honourably and fairly. A significant example was how the Queen Razia and her paramour Yakut, an Abyssinian, were murdered by Turkish nobles. Finally, the rivalry among the nobles led to the end of the Lodi rule and the beginning of the Mughal rule in India.
Moving from Calcutta to Delhi had been the undoing of the British
British had ruled India from the Eastern city of Calcutta – which they had themselves built from a small fishing village – for 150 years. They decided to move the capital to Delhi against earnest advise of many leaders like Lord Curzon a powerful Viceroy. Curzon had warned against the move claiming the government would live "shut off…from the rest of India." Yet the move was made, though Delhi then did not have the infrastructure.
The new city was formally inaugurated in 1931. Within sixteen years British rule in India came to an end and India's political class moved in to what is still today a bureaucratic city, aloof from much of India.
Does the curse of Delhi continue?
Every Indian politician has the ambition to capture power in Delhi and rule the nation. For those who aspired but could not fulfill this aim we had the phrase " abhi Dilli door hai!"
But those who do gain a foothold in Delhi become targets of intrigues and conspiracies from other 'Nobles': meaning fellow politicians. It is a strange place indeed, where most often, senior leaders of the same political party can plot and scheme against each other. Specially if they are the Ruling party.
Delhi has never been kind to leaders of Maharashtra
It is strange but true – no Marathi leader has ever succeeded in making it to the top position in Delhi. There have been Prime Ministers from states such as Kashmir, UP, Punjab, Gujarat ( twice), Karnataka, M.P. (Vajapayee) and A.P. but never from Maharashtra. Though this state has been loyal to Congress for a long time giving national leaders like Y.B. Chavan, S.B. Chavan, Vilasrao Deshmukh ( who was close to Sonia Gandhi) and Sharad Pawar , who was earlier a Congressman. Pawar's Prime Ministerial ambitions have been well known.
In the BJP, we have had Pramod Mahajan – now no more – and now Nitin Gadkari. There was Manohar Parrikar too, a Goan but almost Marathi who after a brief stint as Defense Minister preferred to return to his home state Goa. He confessed that " he never felt quite comfortable in Delhi."
Sad end of Gadkari's tenure as BJP President
Gadkari, if we recall, has been one of the most dynamic Presidents of BJP. Extremely close to RSS – he lives in the same area of Mahal where RSS headquarters is – he was also in the running as a PM candidate till the Poorti scam became his undoing. This was used as an excuse to not let him have another term as President, and he was ignominiously sent back to Nagpur.
With elections less than an year away…
At this stage, with the next general elections not even an year away ( some opine they will be held this year only) could it be a mere co incidence that strange 'scams' are being unearthed in his home department of National Highways of India. Unearthed not by opposition leaders but by CBI itself.
As we reported in NT, the CBI has booked some executives of the Indian subsidiary of US-based firm CDM Smith and unidentified officials of the NHAI in a case of alleged bribery of over USD 1.18 million to secure contracts, officials said. Strangely, in a curious turn of events the bribe payers (CDM Smith) have voluntarily disclosed that sums they had originally shown as legitimate expenses were actually bribes they had paid to get orders!
We don't know where this 'scandal' goes but one does feel apprehensive for Gadkari. With Modi's declining popularity, even in his home state of Gujarat, could this be the tip of the iceberg of another Delhi intrigue against a popular politician?
After all, Modi's right hand, another Gujarathi gentleman who is Modi's handpicked BJP President, is a known Master of intrigues. He has weathered the storm of his own son's Nepotism and corruption charges without much damage, and we know he will protect Modi well against any threat to his seat of PM.
But this is Delhi, anything can happen here! We have to wait to see what unfolds next…
… Sunita Mudaliar, Executive Editor