Nagpur News: In the last league match of Meghe group sponsored Super Division Football League, Nagpur Football Club drubbed City Police 4-0 at SECR's Motibagh ground on Wednesday.
The last tie only had an academic interest as both the teams had already made it to the super six along with Young Iqbal, Centre Railway, Rabbani Club and Nagpur Range Police. NFC had an upper hand right from the beginning. On the contrary City Police looked hapless.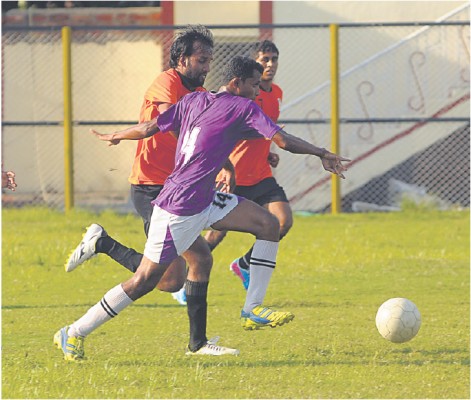 In the 16th minute, Rashid Ahmad drew the first blood. With five minutes remaining for the break, Muntazir Afzal doubled the score through excellent goal.
Just two minutes after the break, Monis Ansari made the equation 3-0. Three minutes Jokurian netted fourth goal and sealed the fate of opponent.
During the proceedings match referee cautioned Muntazir Afzal (NFC) and Arjun Yadav (City Police) for their rough tackle.
The Meghe Group Sponsored Senior Division Football Tournament will kick off at the same venue at 3 p.m.
Nagpur Star will take on Eagle Sporting in an inaugural tie at 3 p.m.